Ischia Island, Capri's forgotten big brother
Ischia Island, Capri's forgotten big brother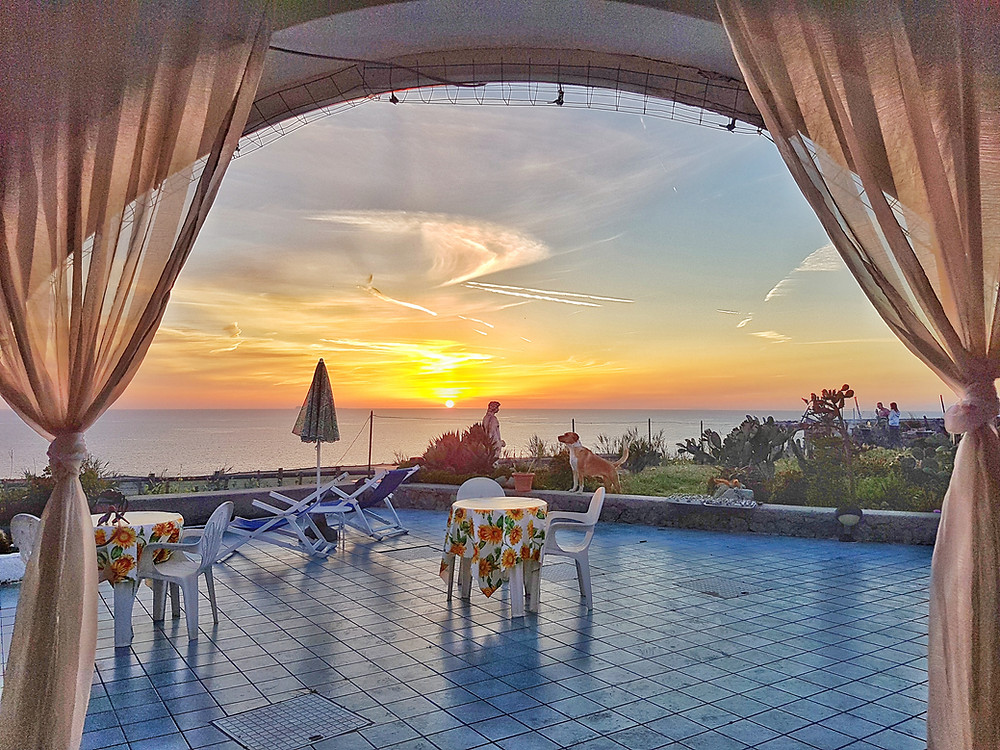 Have you heard of Ischia?
When people think of Islands off the coast of Napoli and Sorrento, they often think of the Isle of Capri. The problem with this is that whenever everyone thinks of the same place.. they go to the same place, Cancun in Mexico and Rome in Italy are two other examples of this that we have come across. What ends up happening is that pristine views are covered with tourists, prices are hiked and the authenticity slowly dwindles away with the sunset. We aren't saying Capri isn't worth visiting, heck we are going there next, but from all accounts Ischia is like Capri's big brother that everybody forgets about. So what can we tell you about Ischia? It is an island similar to Capri that takes about 1 hour to get to from the port of Napoli. It is actually a volcanic island with natural thermal spas perfect for relaxing as you find the ideal temperature between the Mediterranean and the boiling water coming from beneath. We even noticed one of the locals boiling some cauliflower and an egg in one particularly hot section, that's how boiling some parts of the water can be!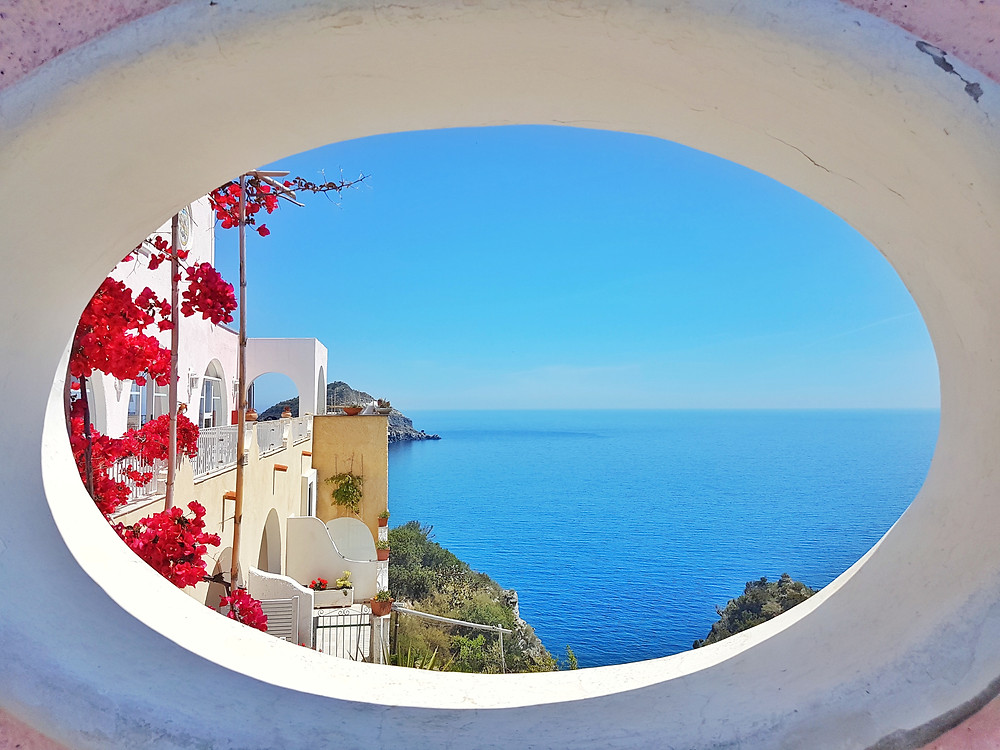 It has towns scattered along it's perimeter with sheer cliff edges and long steep hills keeping everybody on the island slim and youthful. There are a system of buses that operate on the island that connect you to anywhere you want to go. These buses are an experience in themselves with many of the drivers seeming to be professional rally drivers as they navigate past eachother on what appear to be single lane roads. There are also countless places from which you can rent a Vespa or small car and conveniently visit many of the sites the island has to offer (we highly recommend this option, although we never had the chance to do it).
For us this was a last minute decision to visit Ischia as a recommendation from our previous hostel 'hostel of the sun' in Napoli. We only had 2 days to play with but we really wish we had given ourselves longer to explore this island!
What did we do?
In the two days we had, we went to visit beach Citara down the road from our Beach Paradise hostel, hiked up to Mount Epomeo to catch a panoramic view of Ischia, and enjoyed a free thermal bath at Sorgetto hot springs which is a moderately intense 40 minute walk from our door . The thermal baths were as amazing as they sound. We relaxed here for an hour with locals who seemed to be living the life as they shared around (even with us) a bottle of Prosecco and crustini. In that moment we weren't even slightly jealous of the super yacht parked in the cove as laying in a 50 degree natural spring for free is our kind of adventure. Our other main highlight was definitely the hike to Empeo (the peak of the island). It offered incredible Panoramic views that are definitely worth the relatively demanding walk. Let's be honest walking around the island is exhausting but even where you would assume there to be no signs of life, there is a Nonna with a restaurant offering you the best Bruschetta and orange juice in Italy.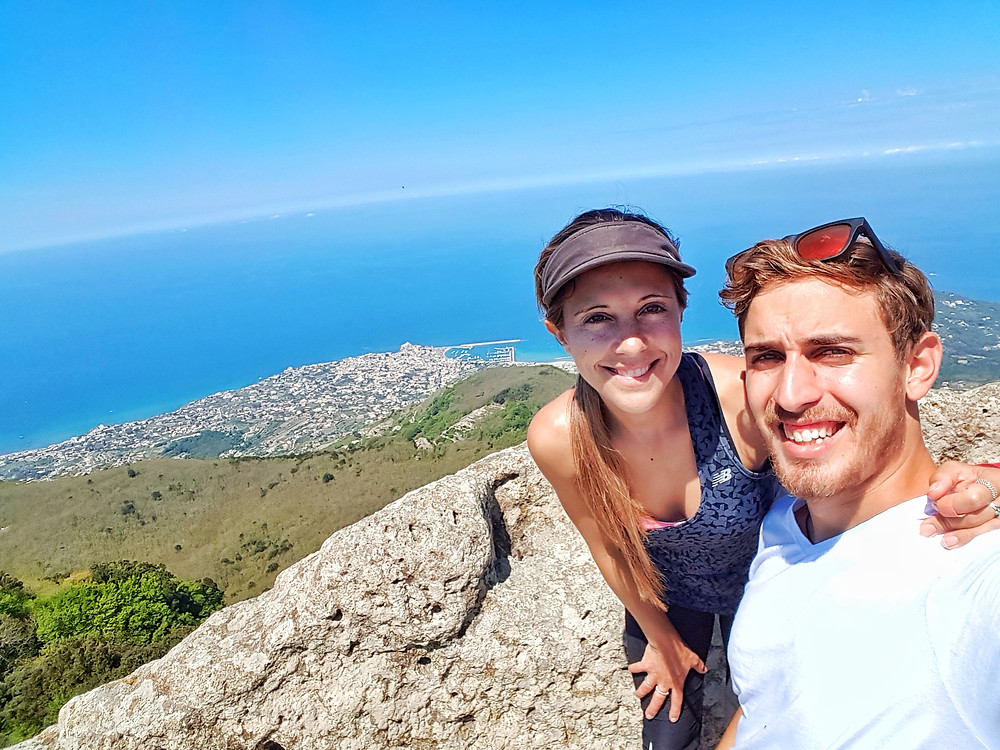 What else is there to do?
While that's all we were able to accomplish in two days, the island has so much more to see! The beauty of staying in a hostel like Beach Paradise Hostel is that when you arrive they actively help you with all the information you need about the island.
Barano, a small town with Greek ancestry going back 4000 years.
Cava Scura (dark Cave) with a Roman Bath House.
Magicians Grotto not nearly as busy as the grotto in Capri.
Castello Aragonese, a beautiful castle on the ocean.
Ischia Ponte (where all the rich and famous people stay)
6 Unique towns to discover and explore on the Island: Barano, Forio, Serrara Fontana, Lacco Ameno, Ischia Ponte, Ischia Porto.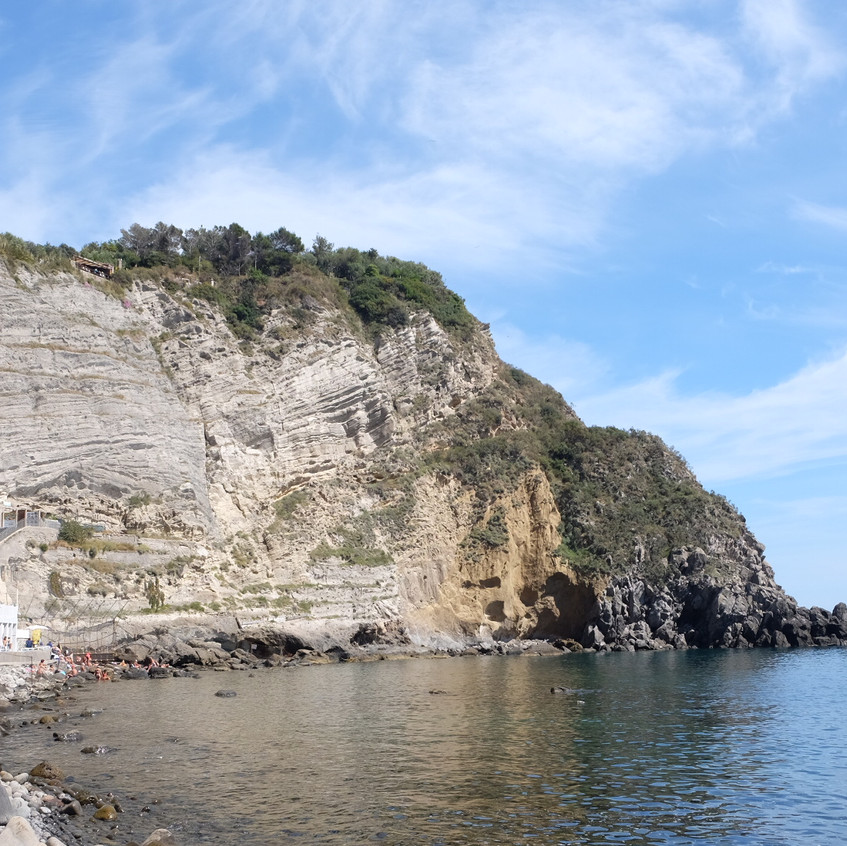 Where did we stay?
Paradise! Well the Paradise beach Hostel to be precise. The Beach Paradise Hostel isn't your ordinary hostel, it's more like an oasis with a view. It is located near Forio and is a simple 25 minute bus ride from the Ischia Port. The hostel honestly feels more like a hotel in terms of it's location and rooms yet still offers the experience of a hostel with its friendly vibe, organised BBQ's, and kitchen to make your own meals. We stayed in a private room over looking the pool and Mediterranean and still got to mingle with others in the evenings as the sunset set the mood for relaxing evenings. It really is no surprise that they have a 9.9 review on Hostelworld because really, this is what we call Italian Island Paradise. If you are looking to stay in one of Ischia's most affordable, relaxing and paradise accommodations, simply book directly through the Paradise beach hostel Website.
Where to next?
If you are on Ischia island then your next destination is probably Naples, Capri or Sorrento! Our next two destinations are Capri and Sorrento 🙂
If you liked this blog we always appreciate a share as it helps us spread the word on how to travel like a local and on a budget.
Have a specific question related to our travels or just want to get in touch, feel free to contact us, we always love hearing from like minded travelers and working with brands.
Don't forget to follow our adventures on Instagram and connect with us there 🙂
#whattoseeinIschia