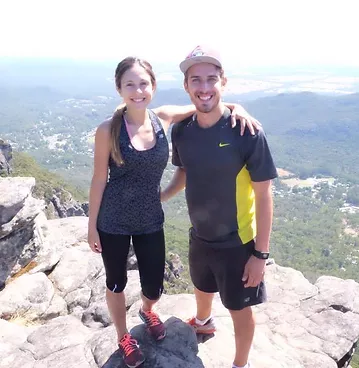 A bit about Stephanie

Stephanie likes to wander through life doing the simple things that make her and the people around her happy. She is an Exercise physiologist and Pilates instructor by trade and dreams of becoming a full time yogi. You can find her health blogs on this site and follow her instagram page @stephaniefrade. She may be mini but watch out she is a snipering ninja on the dodgeball court.

A bit about Andrew

Andrew is a Mechanical engineer turned teacher and hopes to inspire students to make the world a better place. In his time off he'll either be tinkering on a new project or outdoors on a bike ride or hike.
​
Contact Us:
Instagram: @wanderlustaussies
Facebook group: wanderlustaussies