Sydney to Melbourne road trip
Sydney to Melbourne
Road tripping on a budget
In this blog you will be able to follow our road trip adventures from Sydney to Melbourne where you will discover new places and find out our top tips & recommendations on what to see and do along the Australian south east coast.
1. Kiama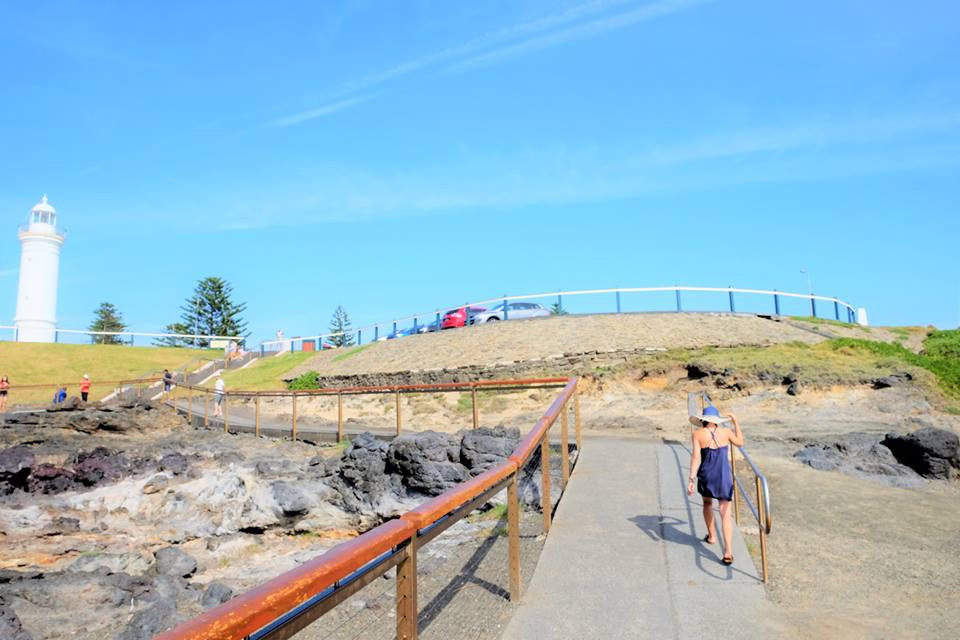 Kiama, Blowhole
We highly recommend stopping by and visiting the town Kiama along the way, a wonderful seaside escape with exhilarating walks, excellent fishing, gorgeous beaches, and of course, the famous blowhole (Be sure to take a rain coat especially on windy days).
2. Jervis Bay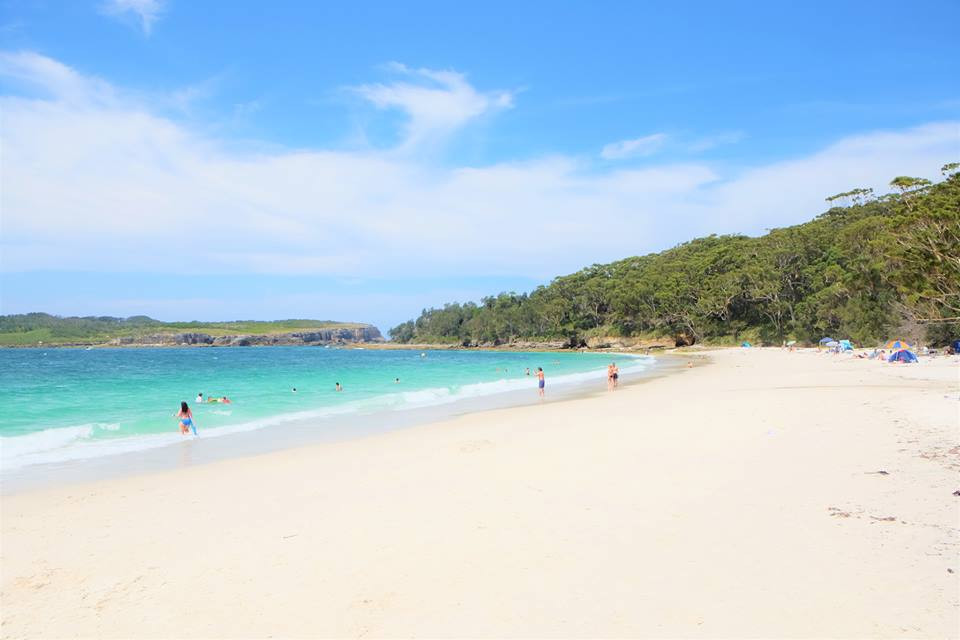 Murrays Beach, Booderee Nation park, Jervis Bay
Jervis Bay is the place to be if you love pristine beaches with white sand and crystal clear water. We stayed two nights but it's definitely a place you stay longer if you have the time.
The most popular and breath taking beach that you must see is the famous Hyams beach. It is truly a natural wonderland. One of our favourite beaches is also Murrays Beach, the last beach in the Booderee national park. It's a smaller and more relaxed version of the popular Hyams Beach, yet still as magical with its blue water, white sand, and surrounding trees. Greenfields beach in Jervis Bay National park is another great beach to see and also very close to the popular tourist town of Huskisson.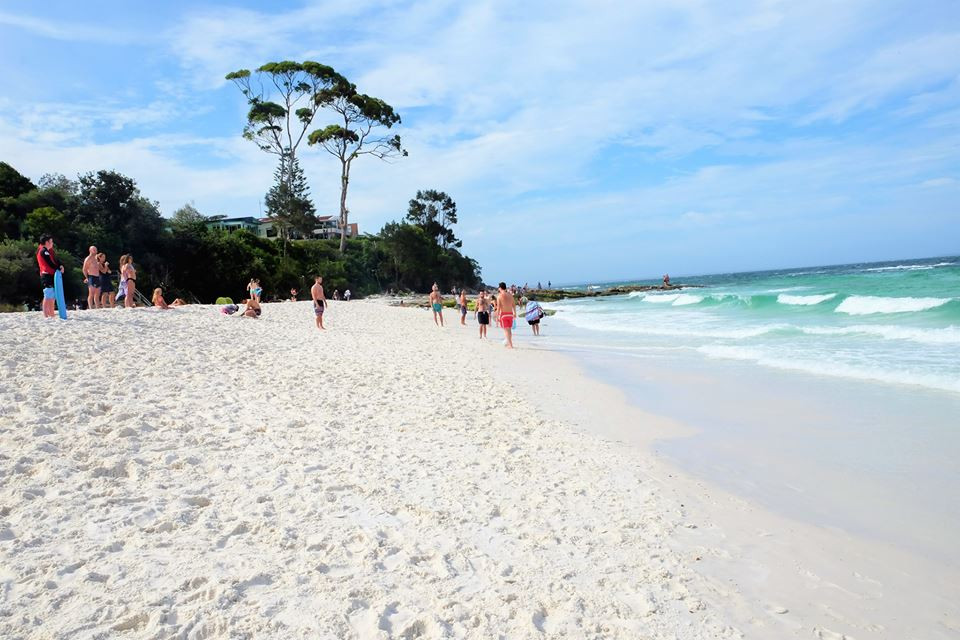 Hyams Beach, Jervis Bay National park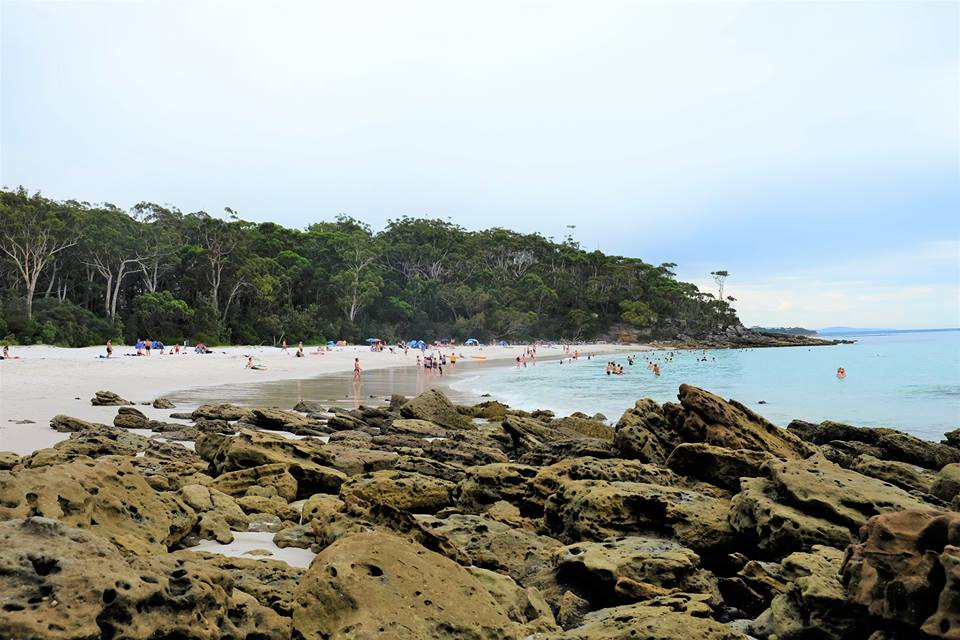 Greenfield Beach, Jervis Bay National park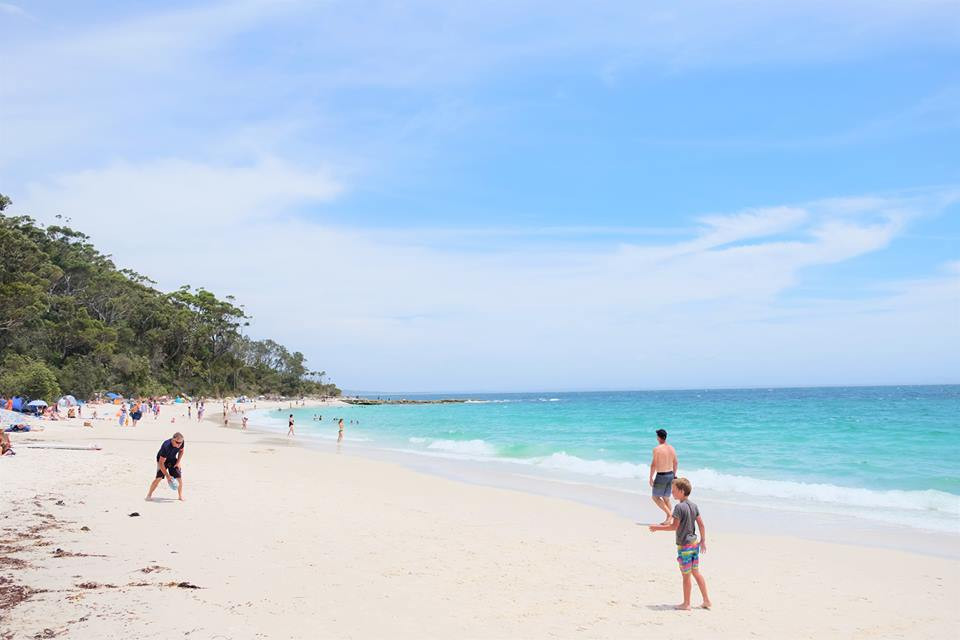 Murrays Beach, Booderee National Park
Note: Any of the beaches in the Booderee National park require an $11 entry fee which allows you 48 hour access. Other beaches include Green patch and cave beach.
Tip: Jervis Bay gets very busy during the school holiday summer period so be sure to book in advance or consider staying a little further away from the crowds in nearby towns such as Nowra, St Georges Basin, Vincentia, and Sanctuary point.
3. Batemans Bay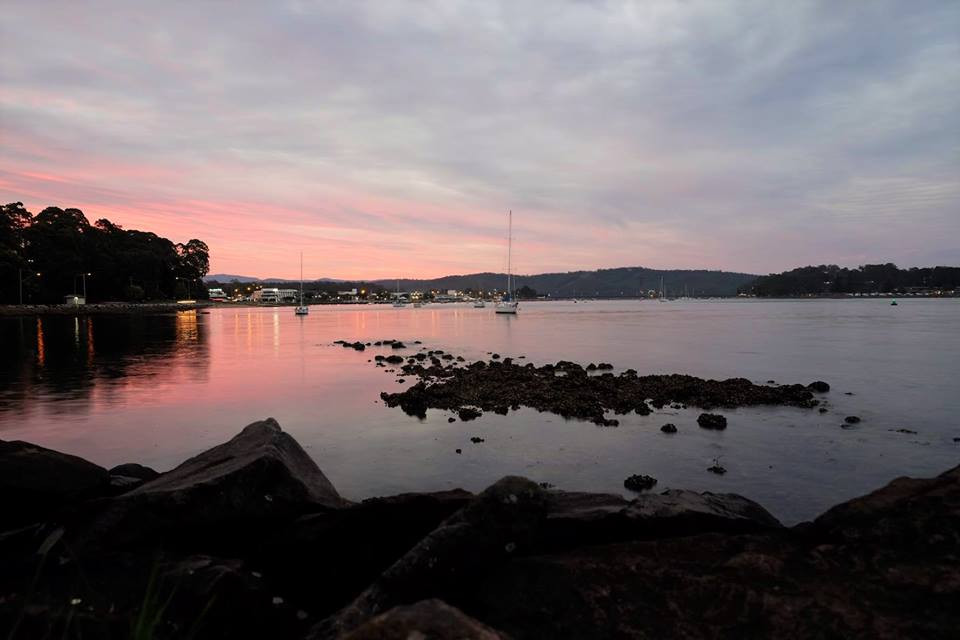 Batemans Bay, sunset.
Batemans Bay is surrounded by natural beauty and is the perfect place to take it easy. It's a good location to use as your base for around 3 nights, with its affordable accommodation and surrounding national parks and beaches all within close reach.
We highly recommend spending the day at Pebbly beach in the Murramarang National park, a picturesque and exhilarating beach just 20min north of Batemans Bay with Crystal clear water, great walking tracks to neighbouring beaches, and its ever so often kangaroo visits. Surrounding beaches that are definitely worth the visit are also Depot beach, North Durras beach, South Durras beach and pretty beach, all of which can be either driven to or even hiked to within the Murramarang National park . Another option to take from Batemans Bay is to head 30min south toward Moruya and make some pit stops at Lili Pilli beach and Malua Beach.
Pebbly Beach, Murramarang National Park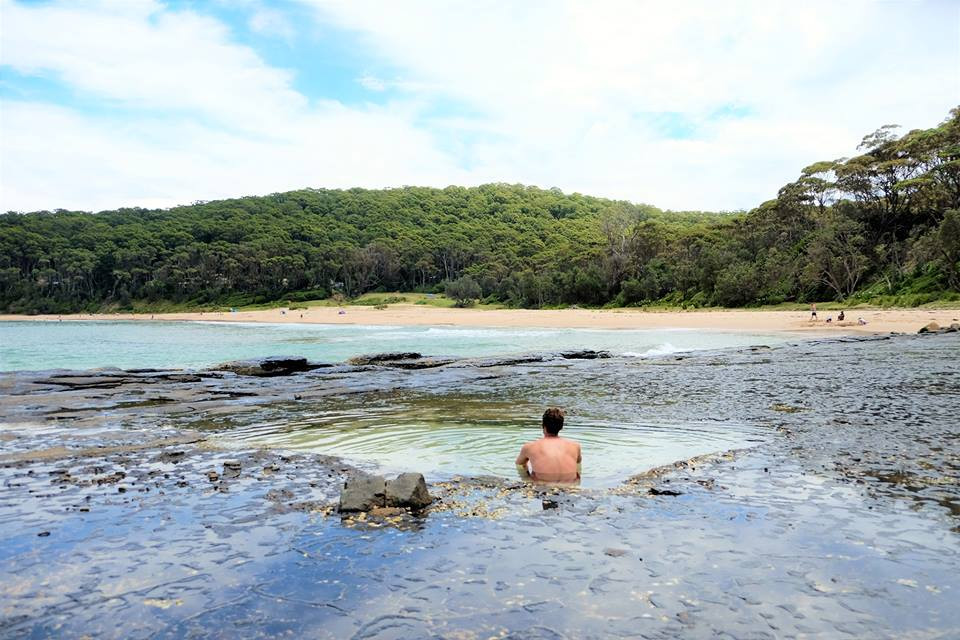 Pebbly Beach, Murramarang National park
South Durras Beach, Murramarang National Park
North Durras Beach, Murramarang National Park
Note: The stream acts as a natural whirlpool so you can start at one end an drift down to the other. And if you are interested, there are kayaks for hire at Durras lake north holiday park. There is also a big area of sand where you can play beach games, making it a great picnic spot 😉
Depot Beach, Murramarang National Park
Lilli Pilli Beach (South of Batemans Bay)
Tip: Along your journey to Batemans Bay we suggest that you stop over at Ulludulla and check out their local quaint cafe called 'the tree house cafe' to grab a bite to eat, as well as use their free wifi 😉 This is a nice town with a beautiful beach called Mollymook that is worth the short detour.
3. Jindabyne
Jindabyne snowy river
Tip: On your way to Thredbo be sure to make a quick stop here to soak in the view of the snowy river and enjoy the fresh air. It's your last chance to get groceries and fuel before prices sky rocket in Thredbo.
4. Thredb
Thredbo, an alpine village and ski resort in the Snowy Mountains of southeastern Australia which can be enjoyed all year round. The Kosciuszko Express chairlift provides access to ski runs during the winter time and access to the Mount Kosciuszko summit walk in the spring and summer time, leading you to the top of Australia's highest peak. Although Thredbo is famous for its snowy mountains during the winter, it is just as picturesque and enjoyable during the summer, with its wildflowers that dot the mountains of Kosciuszko National Park and the adventurous activities such as mountain biking, hikes and toboggan rides all offering you panoramic views of its natural beauty. We highly recommend staying at the Thredbo YHA if you are after a comfortable, affordable and friendly vibe during your time in the NSW snowy mountains.
Thredbo in Summer
Note: There is an option to take Merrits Nature track (4km up) to get to the start of the Mount Kosciuszko summit walk (13km return) or lookout walk (4km return). Be prepared to climb steep hills and staircases as well as enjoy the hidden waterfalls and nature along your way. Alternatively, you can purchase the chairlift return pass for $35 and save the energy for the Kosciuszko summit walk . Remember to pack enough food and water for this hike, particularly for when you arrive at the summit. You may even decide to stop by at the Eagles nest restaurant at the top of the Kosciuszko chairlift before or after the walk. See Link for more information regarding walks and hikes.
Mount Kosciuszko Summit walk (13km return)
Northwest view from Mount Kosciuszko Summit
Kosciuszko Chair lift
Thredo YHA
Kosciuszko Summit walk (13km return)
Mountain bikers in Thredbo
5. Melbourne
Flinders Station, Melbourne City
Melbourne is the capital and most populous city of the Australian state of Victoria, and the second-most populous city in Australia. It is the perfect hub if you are a foodie, shopaholic, and street art lover, with its hidden alley ways of endless funky cafes, restaurants and bar selections. Melbourne's exciting mix of style, sport, culture and dining means you'll never want to leave. Our suggestion is to try and watch an AFL game while you are here because you will never see a game and crowd quite like it 🙂 A good place to stay is the YHA Melbourne Metro, close to the popular Victorian markets and a short walk away from the main city.. If you're not up for the walk you can always hop on the tram – but remember to get yourself a $10 miki card for easy transportation around Melbourne.
YHA Melbourne Metro Rooftop view
Melbourne city centre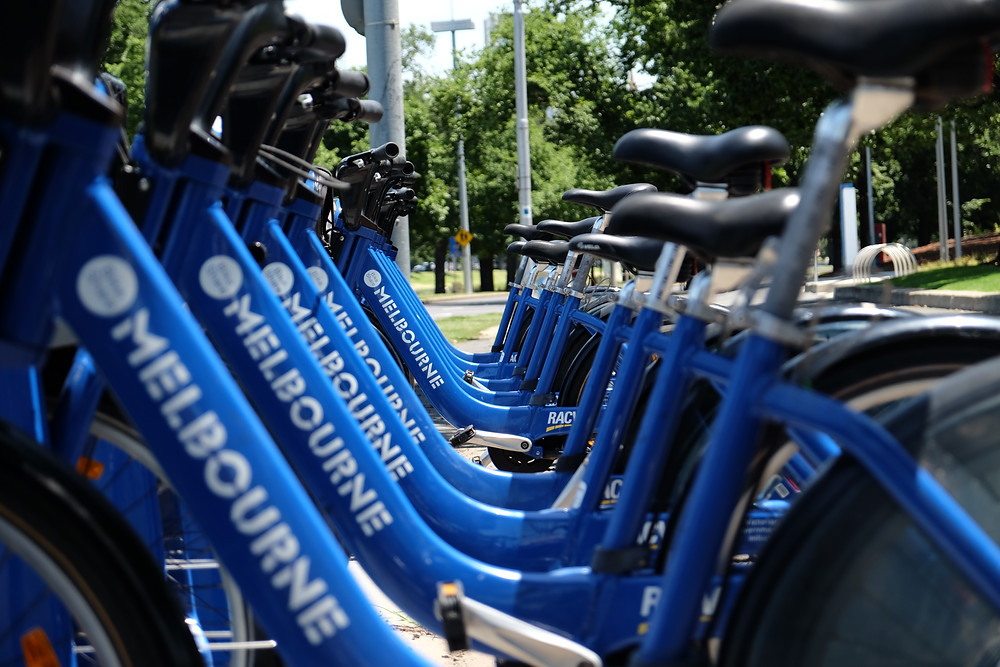 Rental bikes in Melbourne
Don't stop here read up on our Top 5 places to see along The Great Ocean road. Ended up in Sydney? Here are our Sydney top 10 things to do.
#SydneytoMelbourne