Isla Holbox
Isla Holbox
Travelling to Mexico and want to experience paradise without the crowds? Then maybe you should consider one of the hidden gems on the north of the Yucatan Peninsula. Isla Holbox is truly magical island with beautiful beaches, nature, wildlife and culture. It is known for their pristine white sand and clear water as well as abundant sea life. Depending on the season you are likely to see rays, turtles, dolphins, and whale sharks. In fact Whale sharks are one of the biggest attractions on the island and invite quite a few eager snorkelers during the migration season (June – August). We were also astounded by the incredible birdlife on the island. While we weren't fortunate enough to be there with the famous pink flamingos frolicking on the sand banks we were fortunate enough to see majestic eagles, pelicans and a bunch of other prehistoric looking birds that frankly we have no idea what their names are. Although this island is known for their clear water and beaches, the natural reserve to the north hides twisting streams of mangroves teaming with mini ecosystems of species. You may find it surprising but you will even spot a few crocodiles in the river, one or two of which are least 3m long!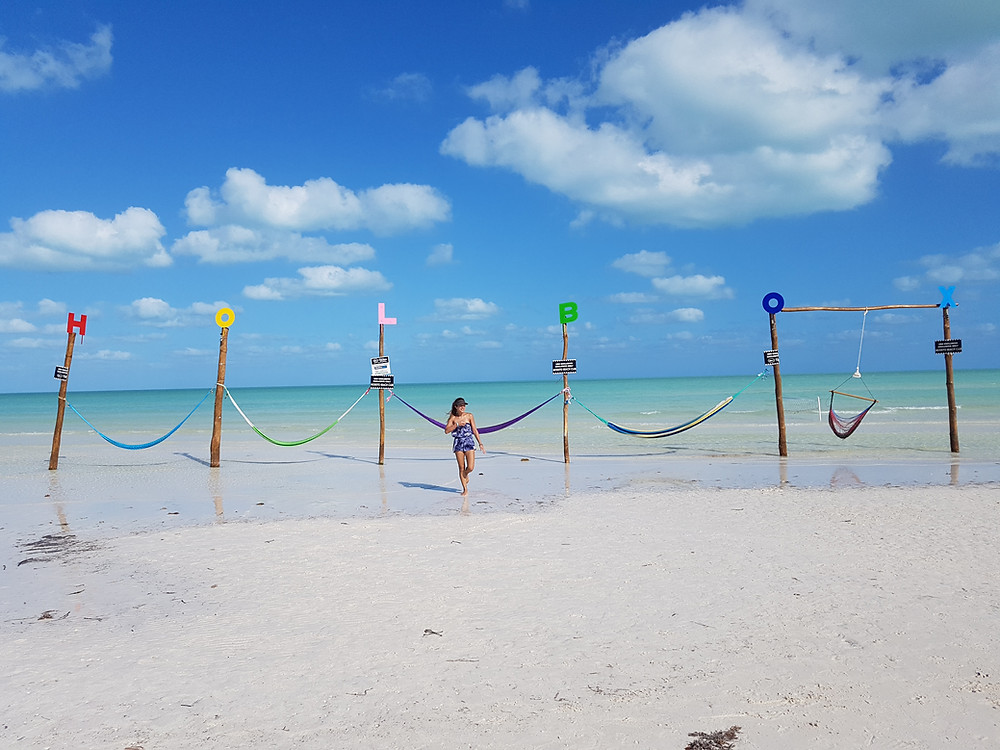 Where to stay in Isla Holbox?
So you are planning to spend some time on the island and deciding where to stay? Well it really depends on your budget and what kind of experience you are after. We were fortunate enough to get a booking at the Tribu Hostel (It often books out!).
It's a great hostel in a perfect location, just a minute walk away from the beach. The staff are friendly, the kitchen is great, and the lay out is comfortable. They have a roof top where you can catch a great view of the sunrise and sunset, and a bar that will entice you in with its cool and beachy vibe. If sharing in a dorm isn't for you than you can comfortably stay in your own private room with your own bathroom. The cleaners will come in and clean you room every day so you will be sure to come back each day to a fresh room. They offer dinners at decent prices on some nights, yoga sessions on the roof top at 530pm most nights, and events in the bar such as free salsa lessons and live music.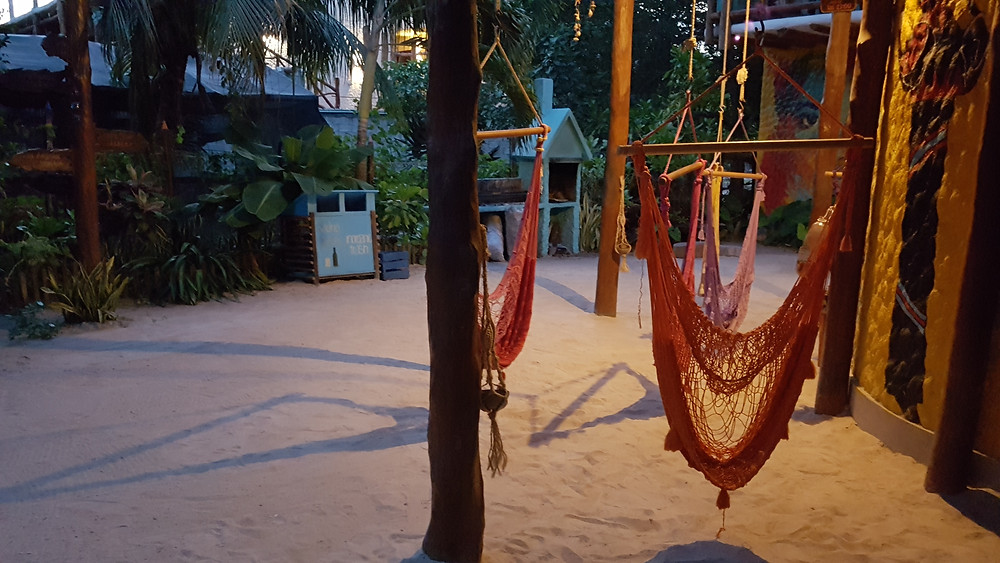 What to do in Isla Holbox?
Kayak tour through the river that runs from 830am till 130pm (approx. 450pesos)
Hire a bike for an hour (30pesos) and explore the tight knit town, or if you want to go for a longer ride you can hire the bike for the day (150pesos) and make your way down the east coast of the island toward mosquito bay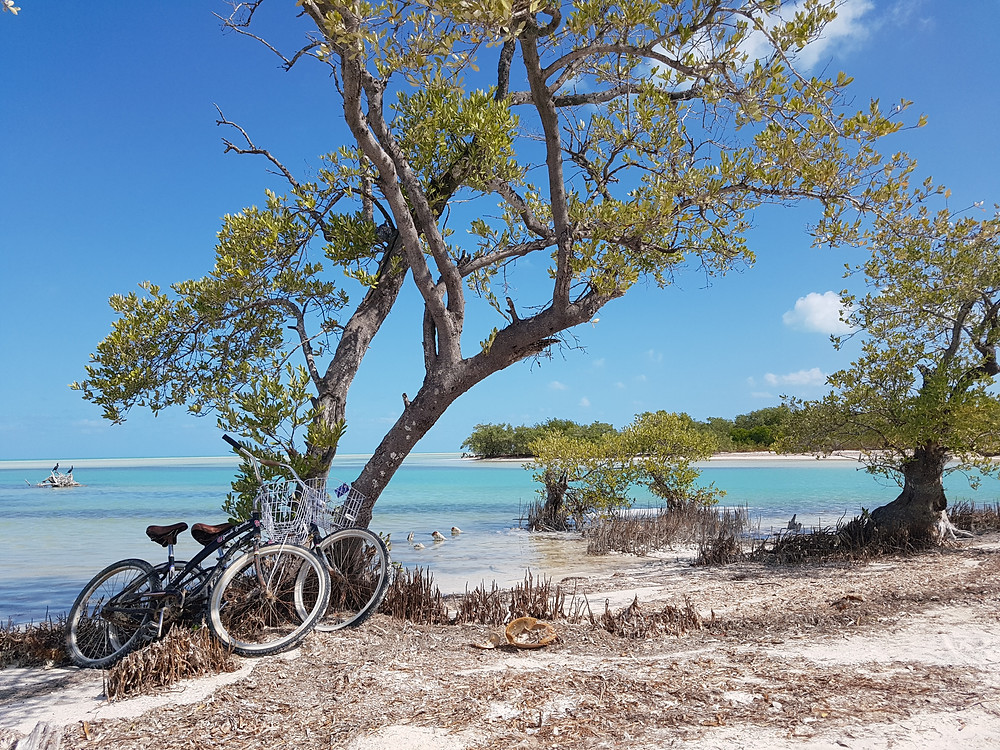 Hire a kayak and follow the beach (you can go any direction it's all beautiful)
Walk along the beach toward Mosquito bay and make your way through the sea bank (you might get lucky and see dolphins and rays so just be careful where you step)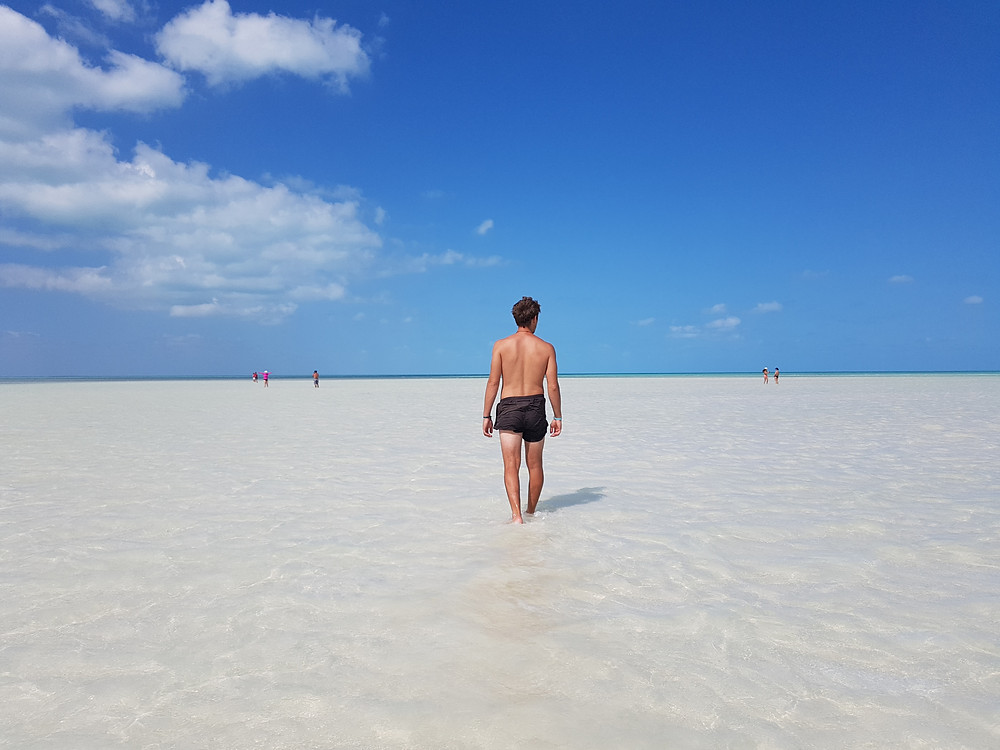 Catch the sunset on the beach either close to Tribu hostel or you can even walk further west along the beach where it gets less crowded and more quiet.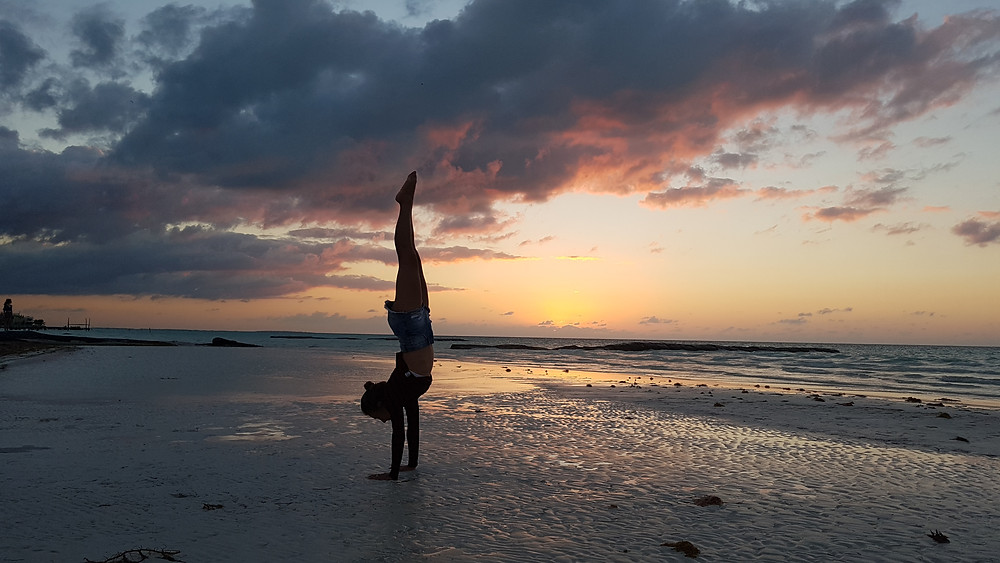 Watch the sunrise from the river side where the ferry drops you off. It Is well worth the early wake up!
Put your dancing outfits on and learn to salsa at Tribu hostel Thursday evenings from 930pm in the bar
Watch live music at Tribu hostel Saturday evenings from 1030pm
Enjoy Mexican food at various restaurants (see recommendations below), sip on delicious fresh smoothies, and/or even treat yourself to a cocktail on the beach if that's more your style. Stroll the streets and discover the colourful artworks littered over many local shops and homes.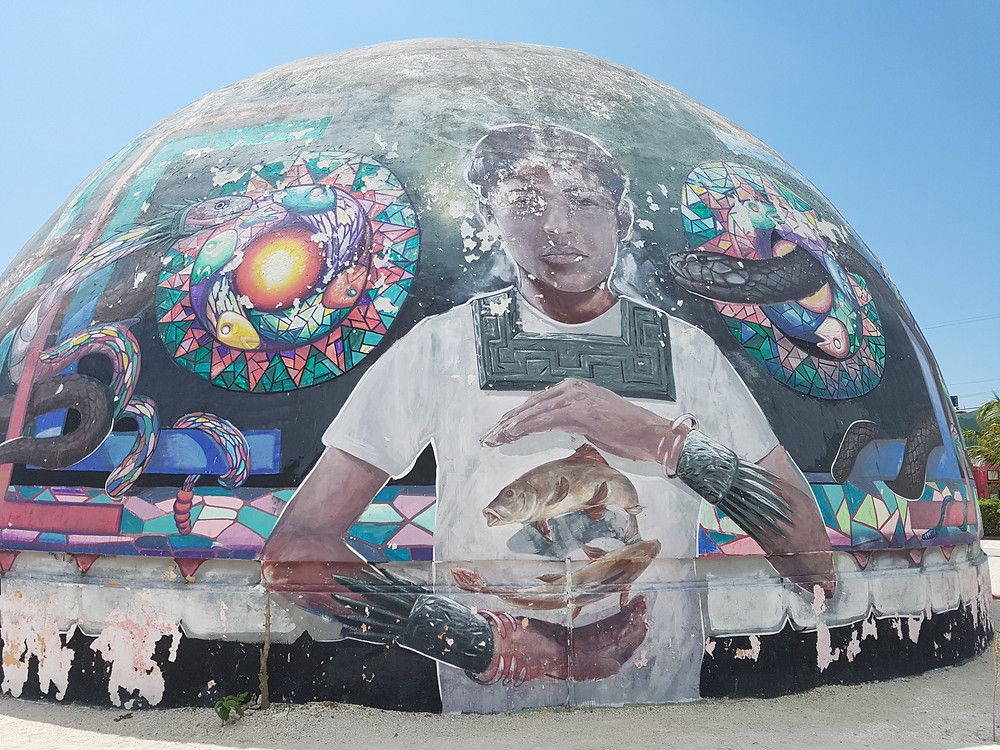 Where to eat in Isla Holbox?
El Crustaceo Kascarudo (Krusty crab): The fish here is simply delicious! The restaurant is away from the main square and has a great atmosphere with very friendly staff. The prices are decent in comparison to other places on the island and in the Caribbean. Highly recommend the fish taco and grilled fish in garlic and chilli.
La Chingala: This is a little authentic spot to eat just off the main square. They make it fresh in front of you. If you love fish tacos, you have to try them here, they are DELICOUS! And after you're done pop right in next door and treat yourself to a fresh paleto (frozen icecream on a stick). My favourite is the coconut and chocolate!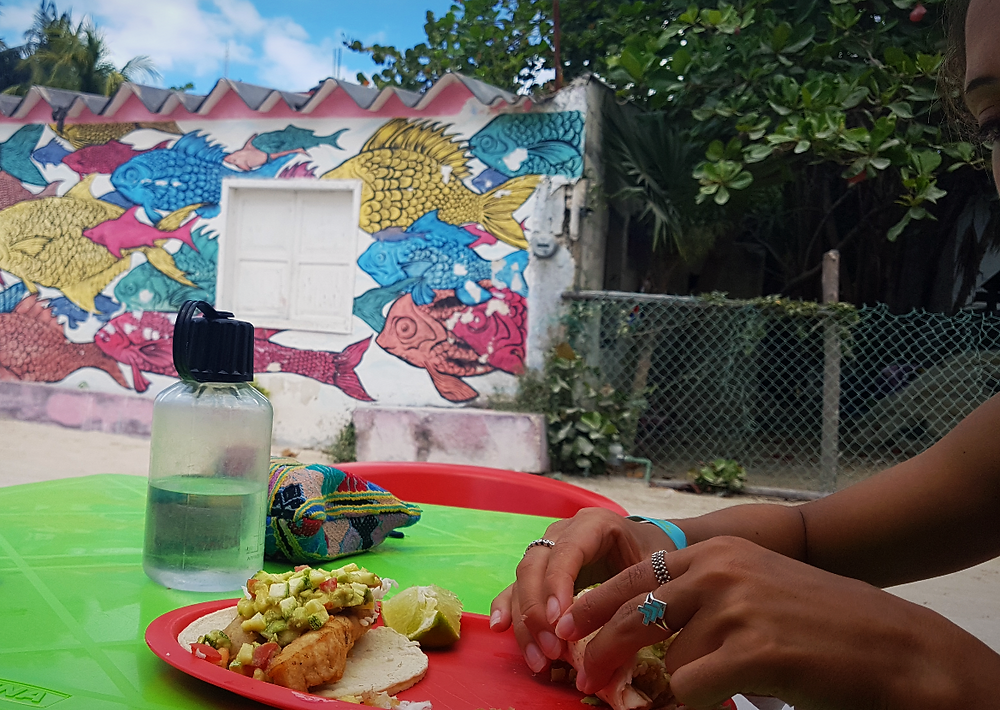 Abuelo Tom: An authentic restaurant where you eat like a king for very cheap! A must try while you are here.
Some handy tips
Getting to and from the island incudes a bus to Chiquila with costs varying depending on where you are coming from, and then a ferry to the island which costs 140 pesos each way from Chiquila. Wear Sunscreen! With endless days by the beach you will want to slip on a shirt, slop on some sunscreen and slap on a hat!
The Wi-Fi is intermittent across the whole island so use your time as a chance to unplug and enjoy all that is around you.
Make sure you have enough money for your time on the island as ATMS often do not work and many places only accept cash.
Ensure that you have Mexican pesos on you so that you don't get a bad exchange rate
Be cautious with the drinking water as per normal, buy filtered water to drink and wash your fruit and vegetables with it too.
Although some of the people on the island can speak a little English try and make the effort to speak Spanish when you can (See our next blog for useful words and phrases).
If you are staying in a hostel where you can cook, we recommend sourcing out fresh produce from their local market (you will see them as you stroll around the town) and other products like beans, rice, pasta etc. from their supermarket. You will find many 'mini supers' around town so you can't go wrong.
Visiting mexico? Read this short blog to discover some handy Mexico travel Hints Thinking of booking accommodation on the island or any other adventure, check out Hostelworld to find budget travel accommodation options. ​​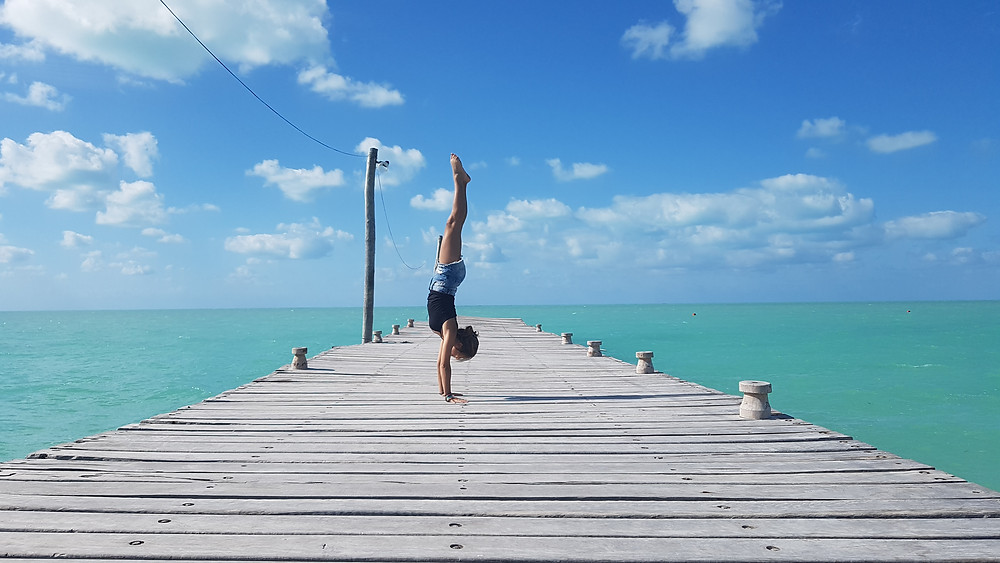 #IslaHolbox #gettingtoIslaHolbox