Backpacking in Los Angeles
Backpacking in Los Angeles Backpacking in Los Angeles, is it even possible? The city is huge with traffic jams lasting longer than the latest fashion trends, so can one really expect to call LA their home for a few nights without blowing the budget? We think you can, and we have compiled a few handy hints to get you enjoying LA like a backpacker should.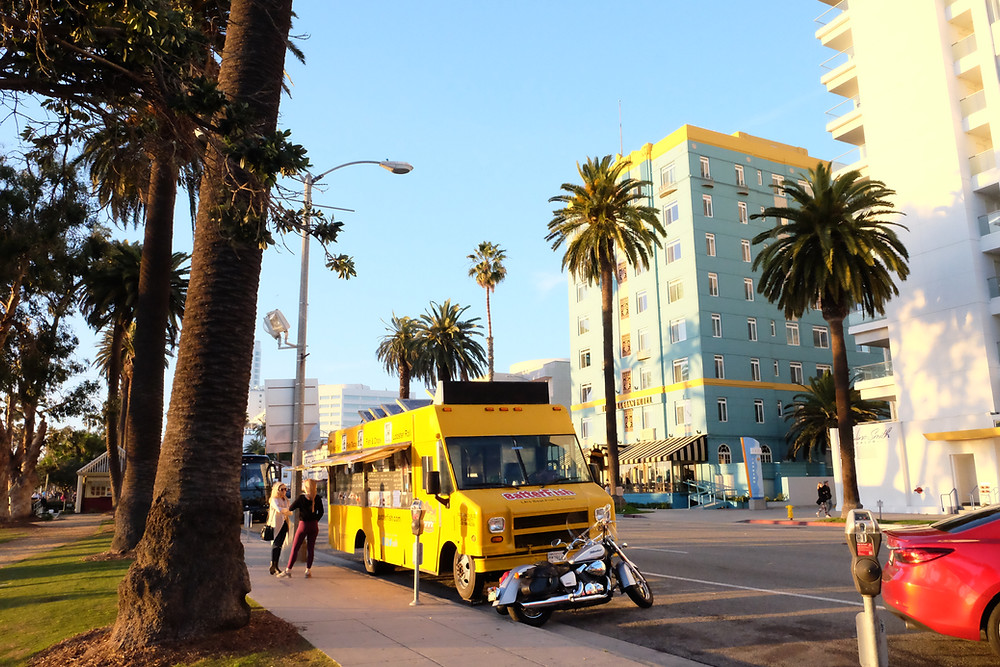 Backpacking in Los Angeles while on a budget, here are our recommendations on what to see if you are trying to keep to a tight spending limit
1. Visit Hollywood (but don't stay there) Hollywood is interesting and full of characters, but honestly it's a big tourist trap filled with people looking to make a buck. It's interesting but gets old pretty quick.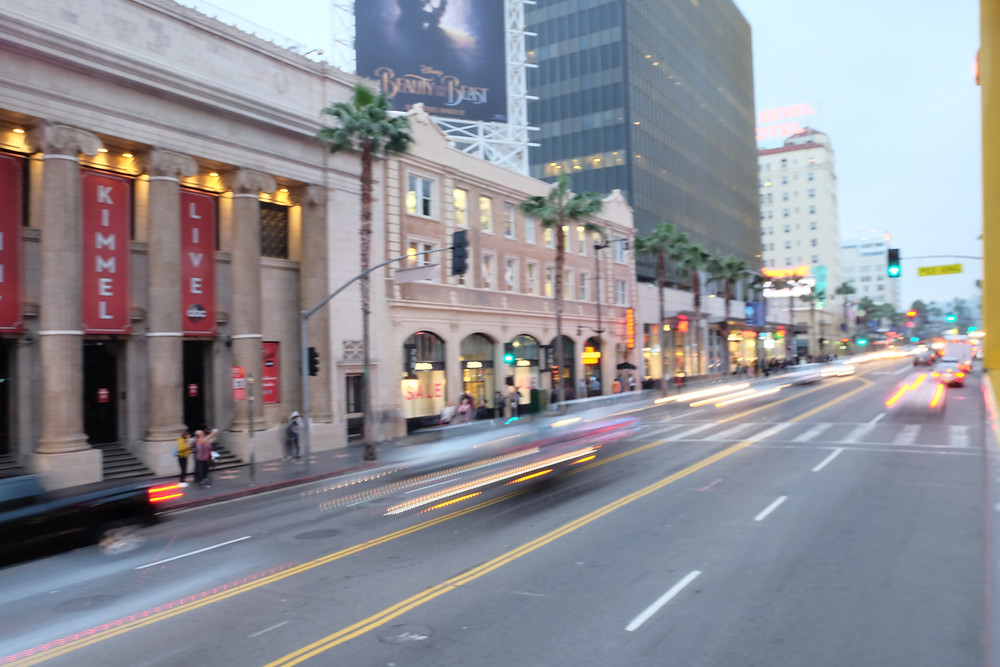 2. Hollywood sign You can hike up to the Hollywood sign which is within Griffith Park. There are many trails within the park and depending on how far you want to walk will affect which you want to take. We caught an UBER for $10 from Hollywood to Griffith park observatory, then it was a 2km walk for this view of the sign.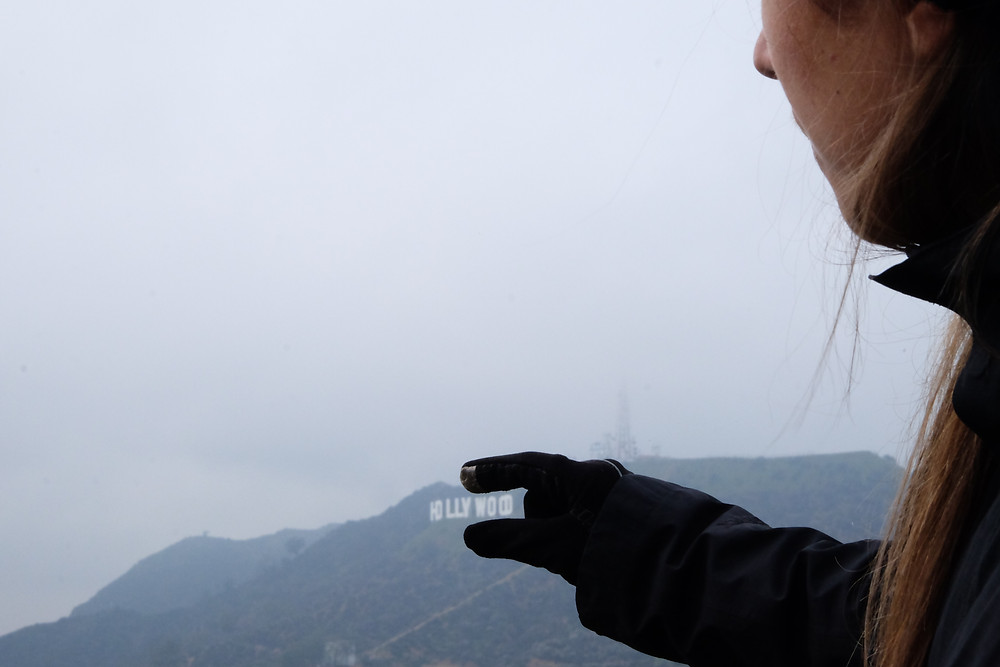 3. Griffith Park The best place to get some fresh air and see Los Angeles from above.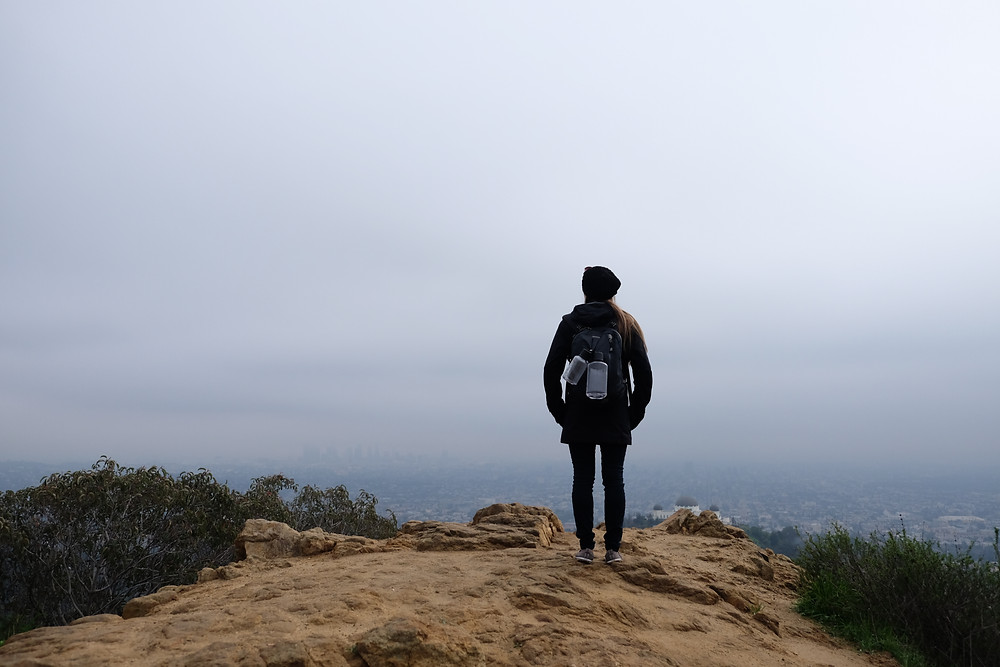 4. Griffith observatory Is a great place to catch the sunset or visit during the day for a great view of the city. *There is free Wifi here!
5. The Grove A popular tourist stop, it is essentially an outdoor arcade with many high fashion labels, eateries and fun ambiance. It is right next to the famous Fairfax Farmers market and is a popular place for many celebrities who are filming in the CBS set next door.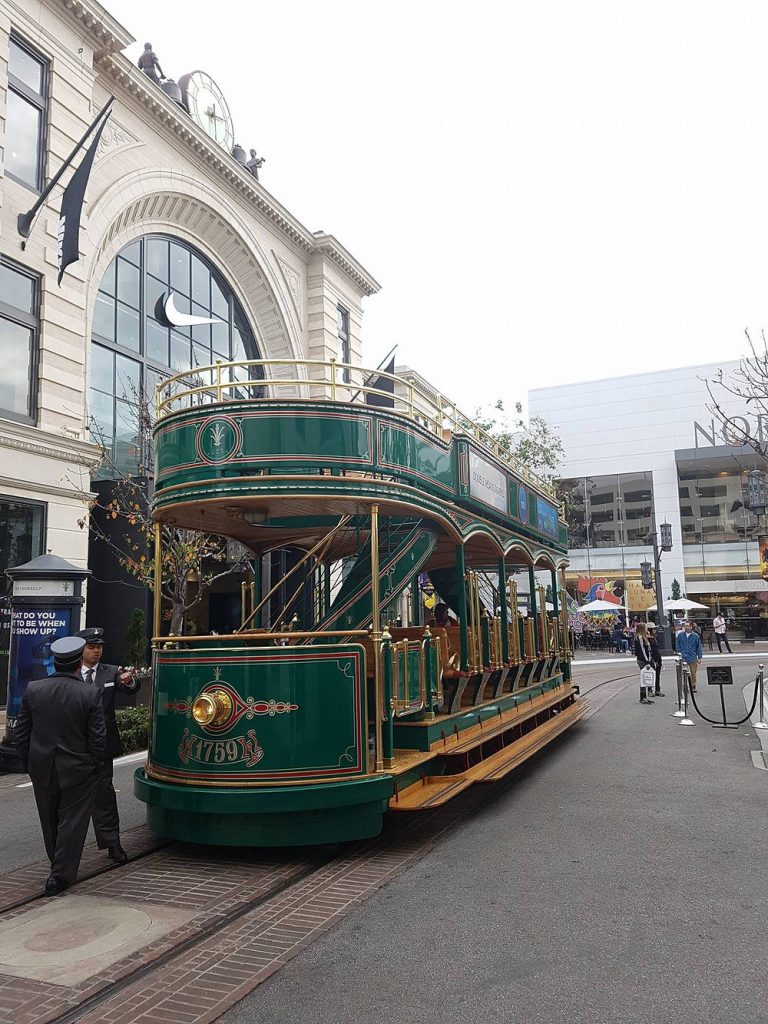 6. Walk the streets of Melrose, Rodeo Drive A bit of window shopping never hurt anybody, Rodeo Drive is a street of opulence. For a funkier fashion experience check out Melrose street near West Hollywood.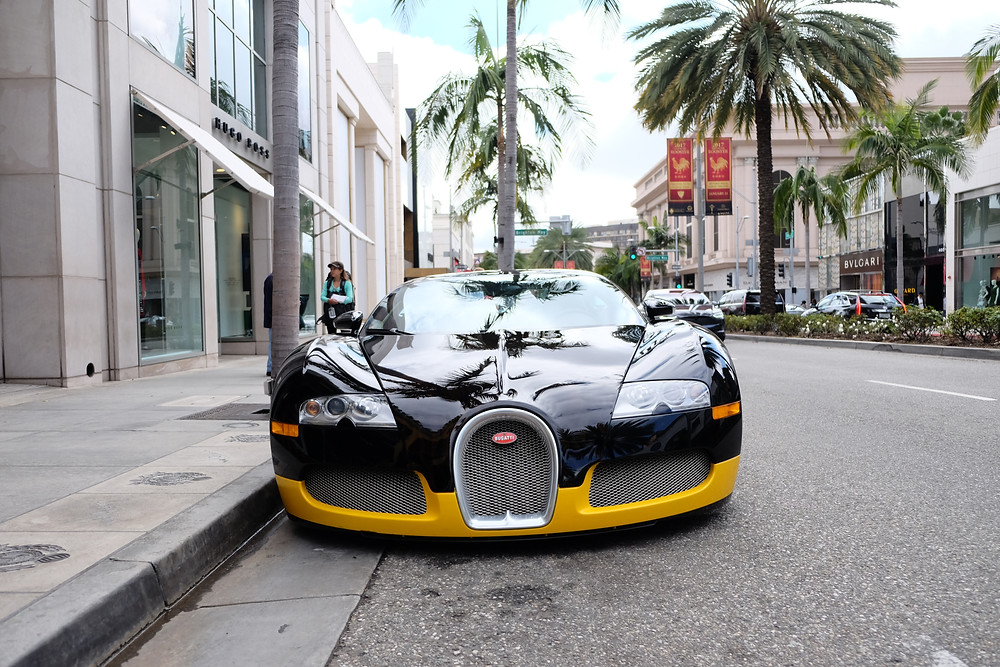 7. Urban lights sculpture at night
These lights are great fun at night and one can spend hours trying to get the best shot.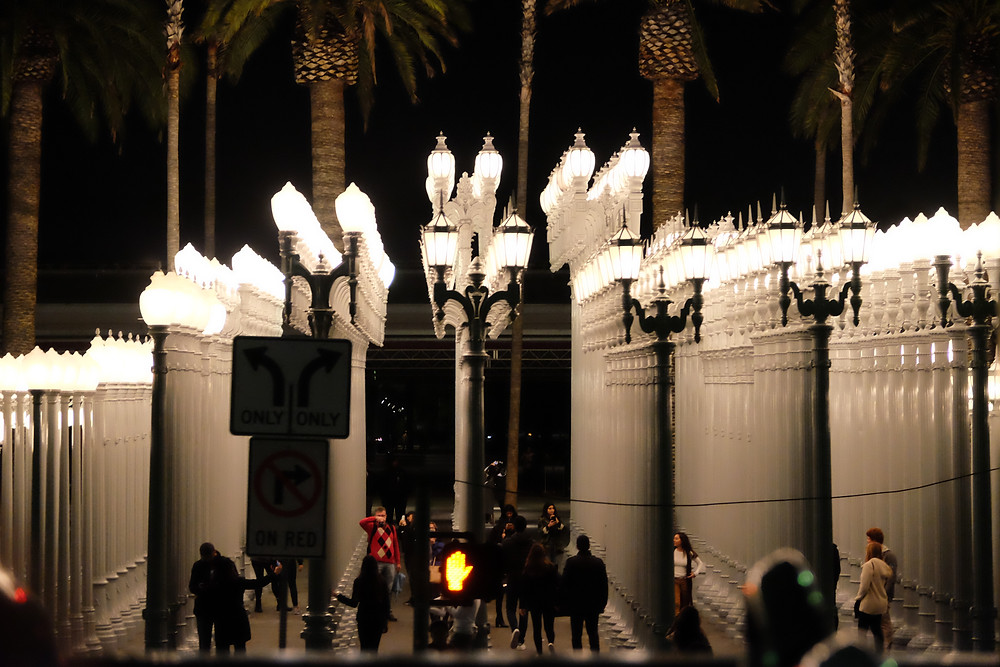 8. Santa Monica pier A pier made famous by countless movies, it feels like a filmset with arcade like games and a number of rides. We just went for the pretty lights.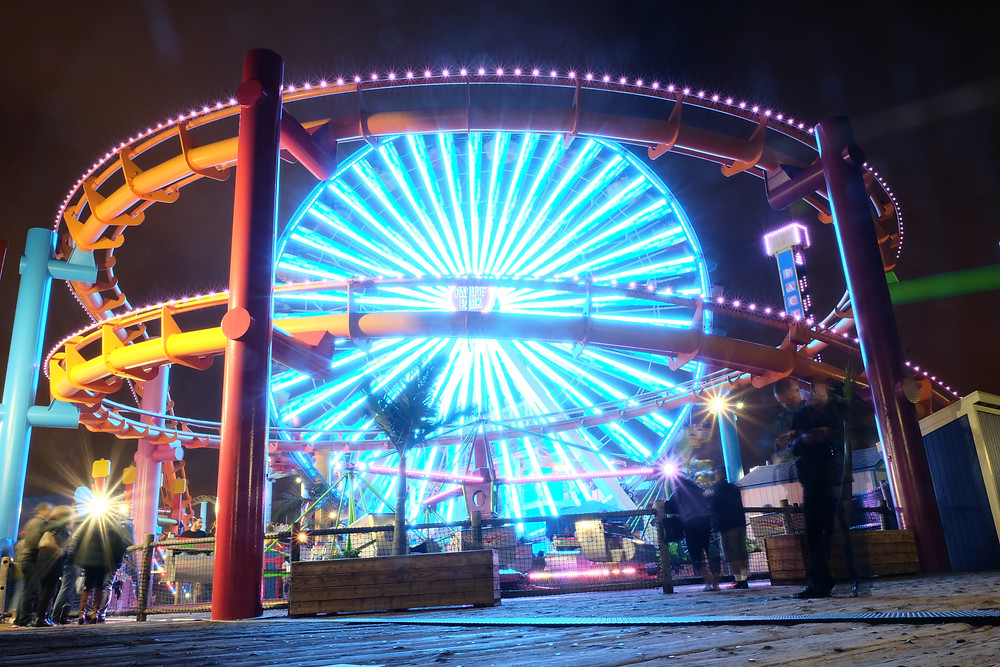 9. Downtown Santa Monica A busy street with lots of food and fashion options, it's right near the peer and the perfect location to go for a stroll each night.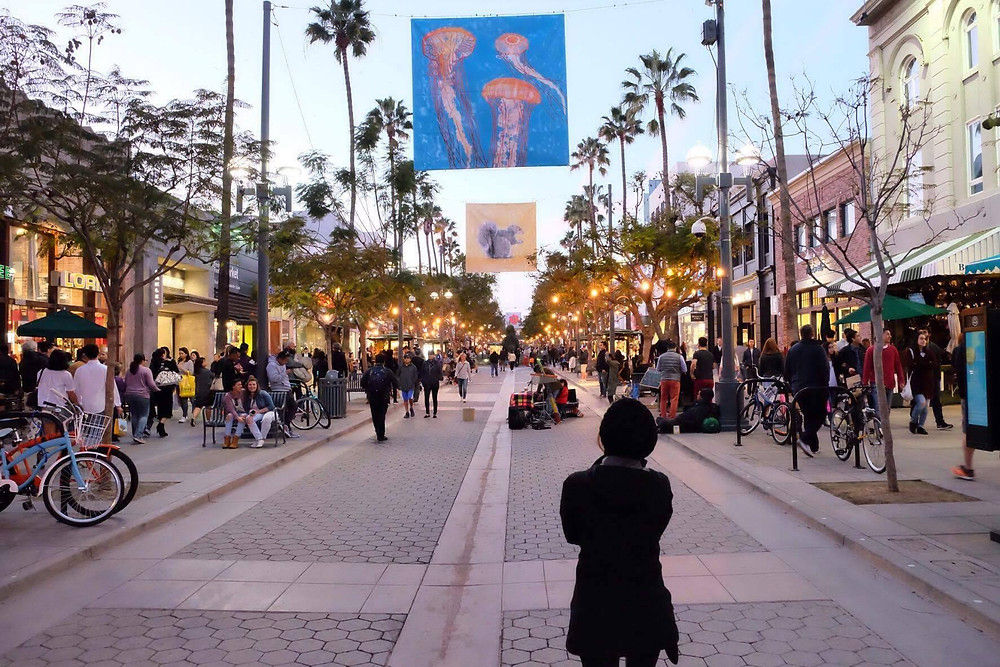 10. Santa Monica to Venice beach promenade The path is approximately 3km long and makes for a great walk or cycle. We hired bikes through our accommodation at HIUSA and it was $7usd for 2hours (Much cheaper than you will find anywhere else).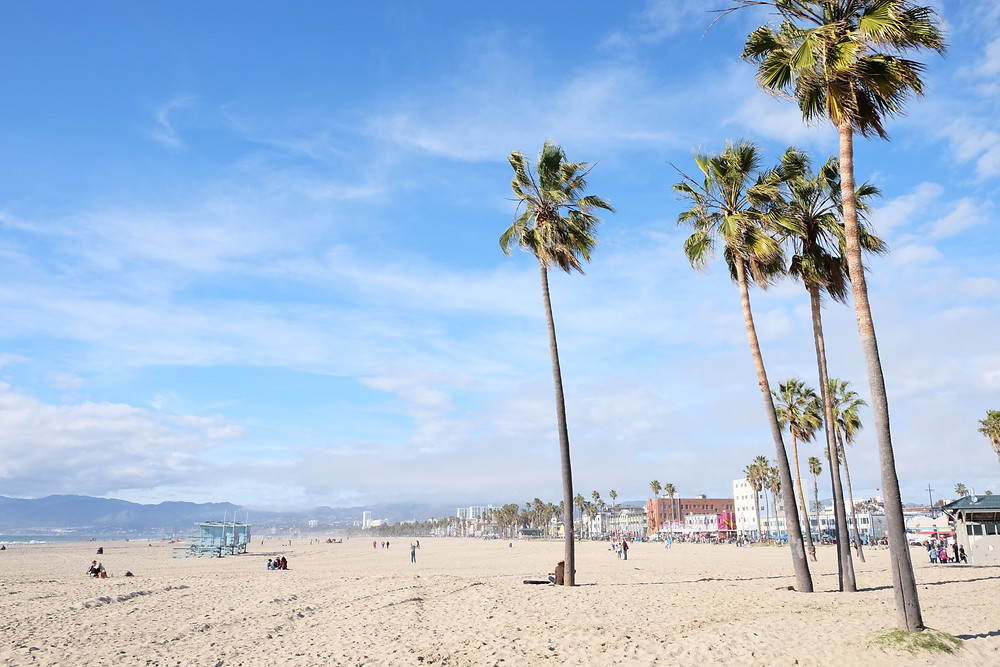 11. Venice beach skate park Spend hours watching some of the best Skaters in California rip up the bowl.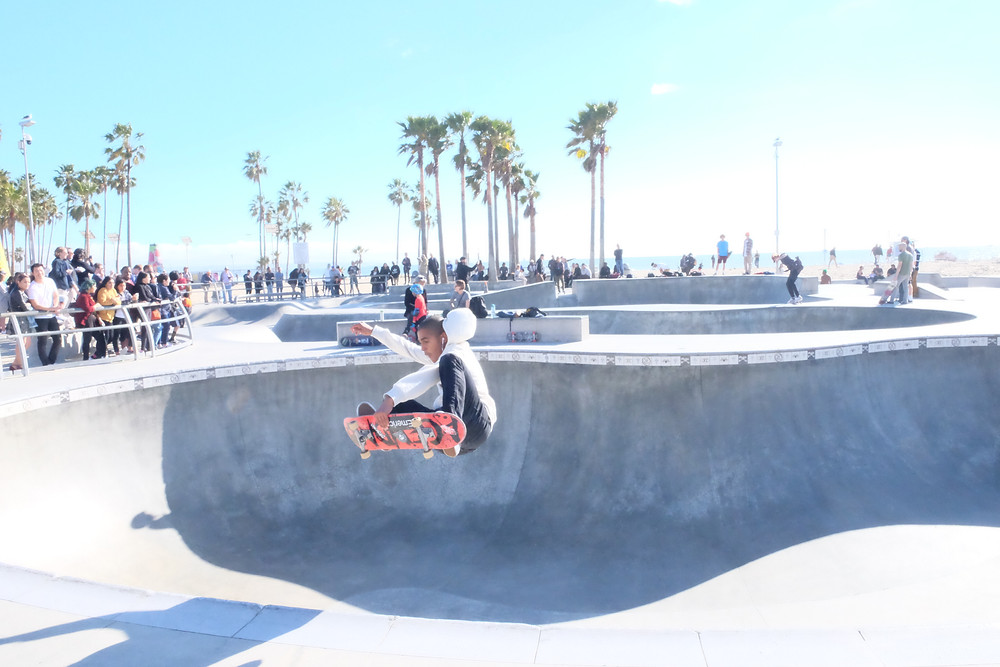 12. Venice Canals Stroll the Venice Canals, while not exactly like those in Italy's Venice, it definitely is a unique area in Los Angeles.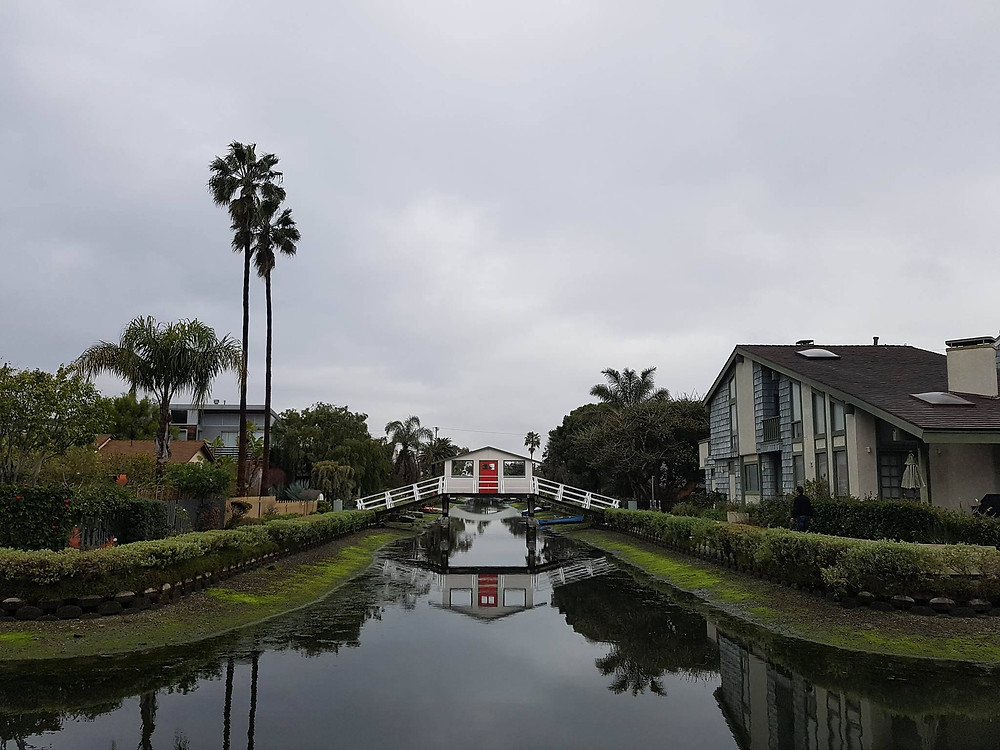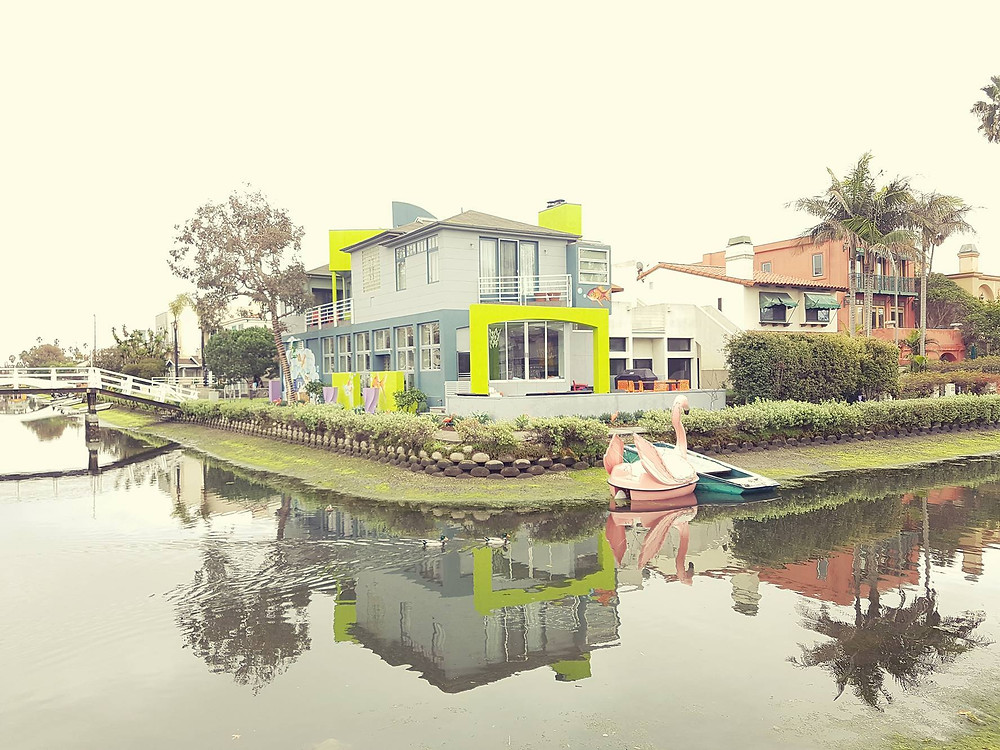 Where to stay It really depends on how long you have and what you want to see and of course your budget. Our recommendation is to stay at the Santa Monica HI USA Hostel in order to reach the places listed in this blog. It is a very clean, sociable and centrally located hostel with activities most days and nights. We stay in private rooms in hostels as it gives us the privacy offered in a hotel but also the flexibility of cooking and socialising during our travels. The HI USA hostel was a 5 minute walk from downtown Santa Monica and 10 minutes from the famous Santa Monica PIER.
How to get around Getting around in LA is a bit notorious, but it really depends on where you are trying to get to. This blog focuses on all the landmarks we could reach without needing to buy a car so if you are road tripping the US, this blog might not be too handy, if you like the flexibility of being on foot and using public transport then this one is for you. We pretty much walked, caught Ubers and public buses to get most places depending on the convenience or how far we were trying to get. In Los Angeles they offer UBER Pool, this is the most affordable version of UBER and means the driver may or may not pick up passengers on the way. It results in trips as cheap as $2.99 which would cost you over $20 in a conventional taxi.
*Tip Santa Monica has free Wifi in the streets and most cafes in LA will offer free wifi, so if you are ever stuck and need to catch an UBER, simply sign into some WIFI. You may not know, you only need WIFI to order the Uber rather than during your whole trip. Also, UBER already includes the tip within the price of the journey, so there is no need to tip, instead if you enjoyed your journey be sure to give a 5 star rating for your driver. Saving money from the Airport So you have just arrived at LAX and are wondering how to get to your next destination. Your easiest option will be to hop on a Shuttle Bus but it is likely going to cost you $20 plus tip. If you are staying in Santa Monica we recommend catching a local Blue bus which is located just outside the perimeter of the Airport. When you exit the terminal, there will be shuttle buses running to the airport carparks, you want to take the shuttle for the Terminal 3 carpark and exist when you get to the Local bus stop (ask the bus driver he will be happy to tell you). From there, hop off the shuttle and it should be a 100m walk to local big blue buses which cost either $1.25 or $2.50 US depending on whether it is express or not. *Tip Be sure to have exact change for buses as there is no change given.
#BackpackinginLosAngeles