Sorrento and the Amalfi Coast
Sorrento and the Amalfi Coast
Sorrento, a picturesque town south of Napoli famous for it's luxurious and romantic ambiance. It along with Positano and Amalfi is one of the first places that many people think about when imagining Italy. But each of these towns are unique in their own iniquities and benefits when it comes to visiting and staying. Like us, Sorrento is the place where most people decide to stay as it is generally more affordable and allows access to most attractions in the Region. We were fortunate enough to find the Hotel / Hostel Florida in Sorrento which was the perfect place to relax away from the hustle that lives within the main Piazza. With limited time in the region it will always be hard to see everything, in fact we never recommend trying to see everything. Rather, we prefer really enjoying a few experiences and or taking our time in a town. It is often just as good to relax and live as a local within the town rather than trying to tick everything off your list. What to do from Sorrento?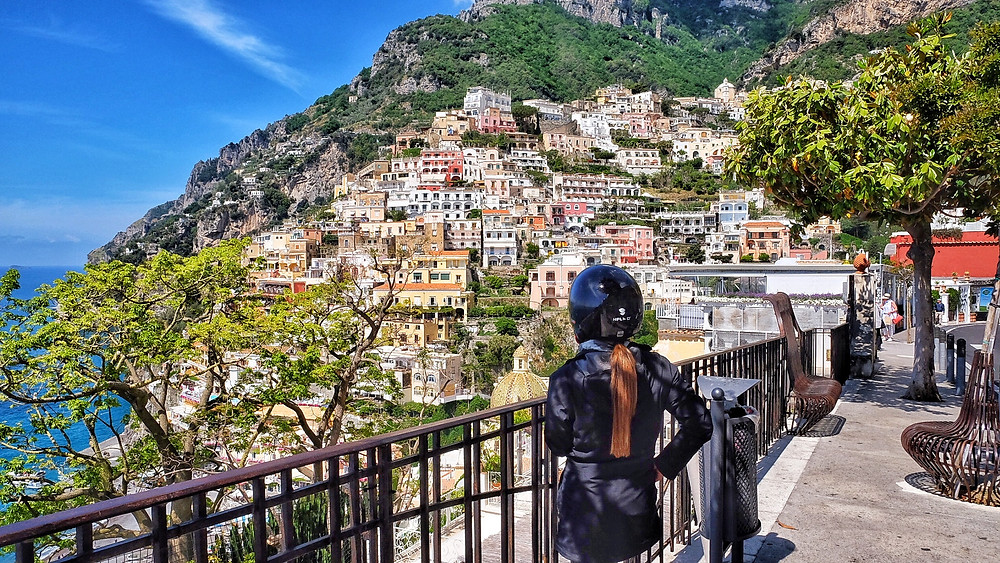 Positano
1. Day trip to Capri Island, or stay for 2 nights like we did!
2. Island of Ischia, a bit far for a day trip but well worth the visit if you have time (recomend at least staying overnight)
3. Positano, the picturesque town nestled in among several houses up on the hill, the perfect backdrop from whichever angle you look.
4. Amalfi, continue past Positano along the Amalfi coast enduring 19km of hair raising, winding roads with drivers who seem to be part time rally drivers.
5. Vesuvius, hike up the Volcano which was responsible for the demise of Pompei, watch out it's hot up top and is still considered active after last blowing its top in the 1940s.
6. Pompei, the city encapsulated by the ash of Vesuvius.
7. Napoli, the home of Pizza and Chaos one of the best cultural experiences in Italy.
What did we do?
1. Capri (2 nights, prior to Sorrento)
2. Ischia (2 nights, prior to Capri & Sorrento)
3. We hired a Vespa from Jolly Rent Scooters and scootered from Sorrento all the way to Amalfi. We stopped off in Positano, Furore and Amalfi. One of the most picturesque drives you can imagine with narrow roads and crazy Italian drivers. Riding a scooter was perfect as you got a true appreciation for the beautiful scenery and we could stop off on the side of the road at many of the viewing points. Though we visited in May (off peak), these towns were still busy and hard to park in, even with a scooter, we can't even imagine trying to navigate for a parking spot with a car.
4. Though everyone who heads to this coast line is lured to the picturesque Positano, our favourite town was actually Furore. By following our GPS we were lucky enough to get lost up high in the town, which is reached by twisting and turning up 6km of seamlessly never ending hair pin turns. It's a simple town with not much other than a few shops (which close from 2-4pm). We stopped at the local mini market and had some freshly made panini which cost less than half of what they charge in the neighbouring tourist hot spots. The view from above was incredible and a great way to escape the chaos below. We then remapped our GPS to find what we were originally looking for, The furore beach. It is hidden under a bridge with practically no where to park nearby (unless of course you have a vespa, we felt like it's customary to park them anywhere). We parked near the bridge above and strolled down the only path down to this magical, isolated beach. Popular with locals in summer but only ventured by a few adventurous travellers when we arrived. If we were to recommend one thing to do one the coast, it would be to visit this hidden spot.
5. Finding beauty in every corner, we strolled the streets of Sorrento and tried to find local places to eat and enjoy espresso! We even managed to find a local pub in the evening to watch the champions league semi final.
6. Enjoyed the sunset in Sorrento from the Piazetta Marinella
7. Walked down to Marina Grande and enjoyed its unique and tranquil charm.
8. Took a local bus to Capo Di Sorrento & walked along its beachy trail to find a secret grotto hidden among the cliff tops. This was the perfect little spot to relax, especially because we were the only 2 people there. If your adventurous, there is even a 7meter drop that you can jump off (we didn't try this but happily watched someone else do it)
What else is there to do?
There is always more to see and this is a list of things we would consider next time we come back
Rivello Staying overnight in Positano Vesuvius and Pompei Oasis Bay (Nerano)
Where did we eat?
Professore Gelataria (Pro gelato tip: look out for gelato you can't see because it means that it has less preservatives and is more fresh)
La Pizza del Poeta where we ate a delicious gnocchi and Tagliatelle and also a takeaway pizza the next day (4euro Margherita)
La Bella Ida restaurant in Hotel Florida, a delicious and affordable restaurant with impeccable service by Alfonso and chef Vincenzo.
Local supermarket where we tried to enjoy some of their local produce for 1 meal/day. We actually really enjoy going to local supermarkets and finding our own food to eat, not to mention it helps our budget!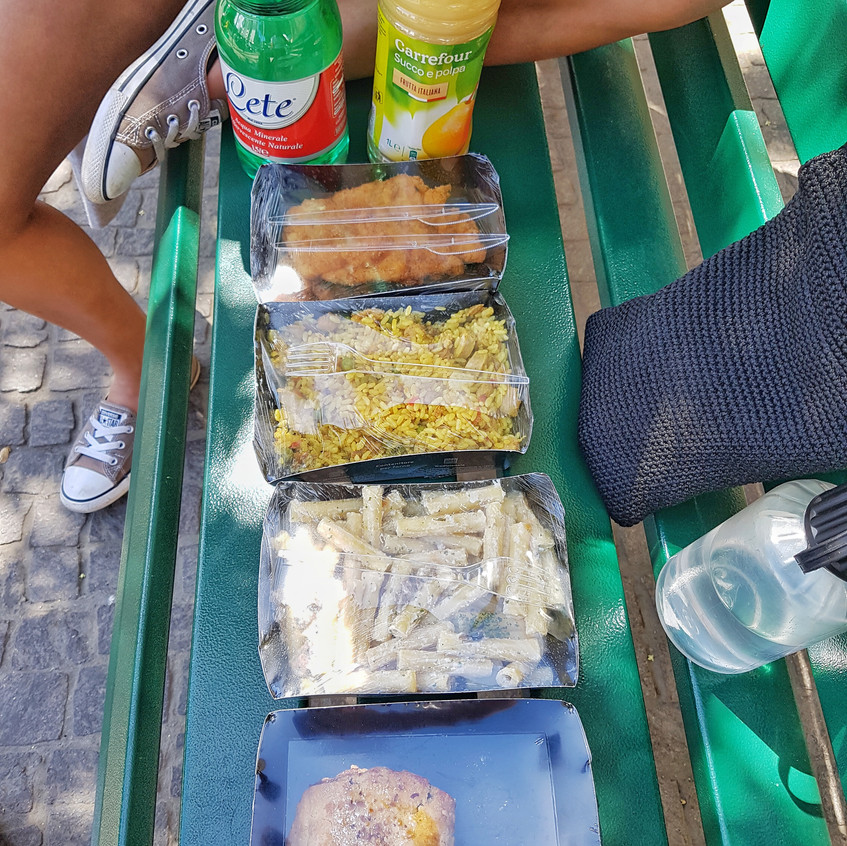 Where did we stay?
We stayed in the Hotel / Hostel Florida Sorrento. It is a beautiful family owned accommodation, only a brisk 15 minute walk from the main square of Sorrento. The hotel which has been in the family for many generations has recently also opened up accommodation for budget travelers (like us) to give an affordable option in Sorrento. Aside from the shared rooms, hotel and hostel guests share all the same amenities including a gorgeous pool, 5 euro buffet breakfast (unless included in your booking) and access to the pool bar and restaurant (Affordable and delicious). More than just a great venue, the family are just lovely and Michele our host was always too happy to share the secret spots we should discover in his town of Sorrento and along the Amalfi coast. WHEN we return to Sorrento we know exactly where we will stay again. If you do stay in the Florida Sorrento, you will get even more insights into the beauty of the region with staff who are more than happy to share the secrets to Sorrento and the Amalfi.
Where to next?
Next we will be heading to the other side of Italy to explore more local towns in Puglia. We will be staying in a small town, Giovinazzo.
If you liked this blog we always appreciate a share as it helps us spread the word on how to travel like a local and on a budget.
Have a specific question related to our travels or just want to get in touch, feel free to contact us, we always love hearing from like minded travelers and working with brands.
Don't forget to follow our adventures on Instagram and connect with us there:)
#SorrentoandtheAmalfiCoast #WhattodoinSorrento