A guide to Perhentian Kecil Island
The Perhentian Islands is an off-the beaten track destination of Malaysia you won't want to miss, especially if you are looking for a paradise escape. It may seem a little out of the way to get to and you may be wondering, is it really worth the visit? The answer is yes!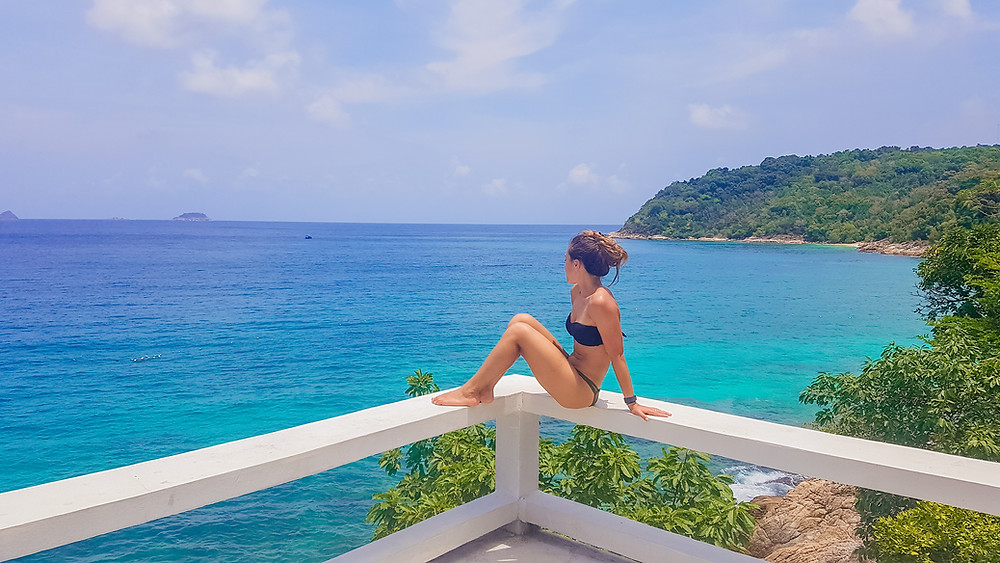 The Perhentian Islands are a small group of islands known for rich corals and natural reservoir. It is located on the east coast of Malaysia in Terengganu. Perhentian means 'stopping point' in the Malay language and the islands were named as such for being a stoping point for traders travelling to and fro between Malaysia and Bangkok. It is famous for its two main islands, the big islands Palau Perhentian Besar and the small island Palau Perhentian Kecil.
How to get to Perhentian Kecil?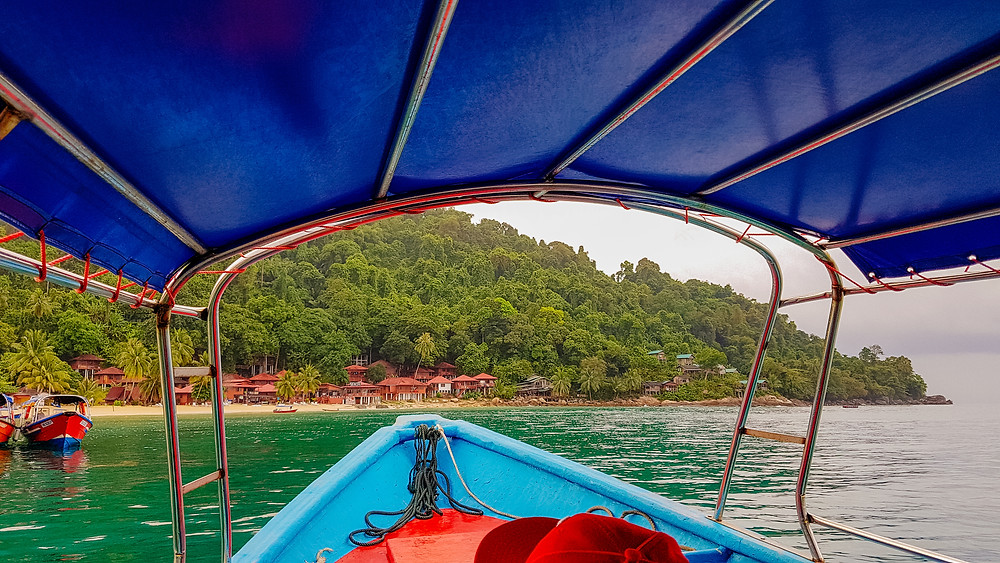 Flight – You can get a flight from Kuala Lumpar to Kota Bharu (approx $60 AUD or 180 Malaysian Ringgit)
Taxi – When you get to Kota Bharu you will need to get a taxi to Kuala Besut jetty (70RM or $24AUD)
Boat – You can get the boat from Kuala Besut jetty to the island (70RM return & 30RM conservatory fee to enter the island). The boat will drop you off on the island and resort you will be staying.
Note: Most of the boats to the island are speed boats so be prepared for a fun ride! Infact the island closes over the monsoon period November – January due to rough seas and rain.
Which of the two islands should I stay on?
We recommend staying on Perhentian Kecil (small island). The two islands are both as beautiful as each-other, but Perhentian Kecil offers a little more atmosphere and things to do for travellers rather than tourists. Perhentian Besar (big island) attract more families as it houses resorts that are more expensive, and the smaller island attracts more backpackers or budget travelers with cheaper accommodation options and a host of beach parties at night. The smaller island has 2 main beaches (Coral Bay and Long Beach) which both have resorts side by side and a few different snorkling shops and cafes to offer.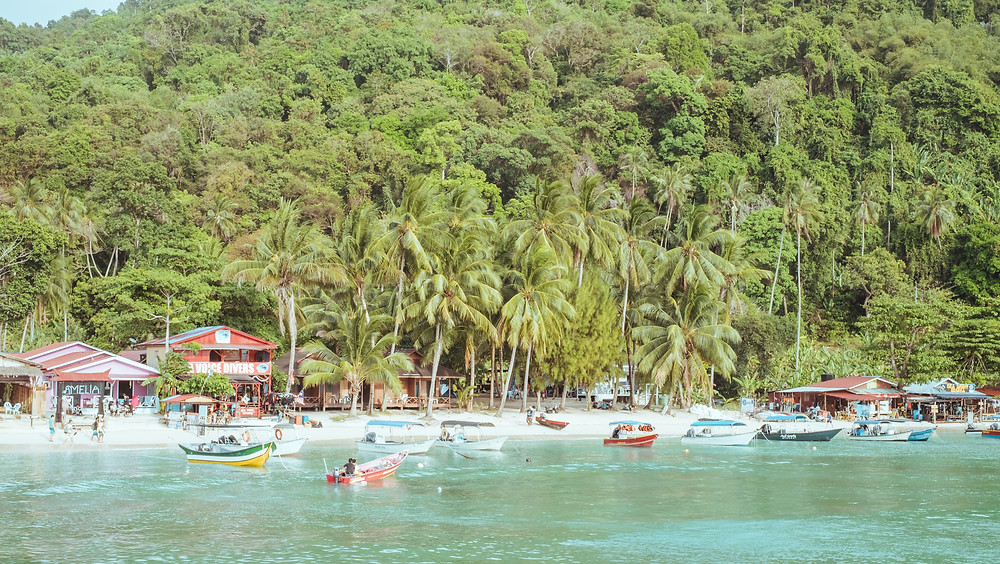 Where should I stay on Perhentian Kecil (small island)?
Coral bay – This beach is famous for its rough sands and corals accessible through a short swim. This beach has a social atmosphere but is also more relaxed than Long Beach. It tends to attract more couples. There are a few cafes, resorts and dive shops side by side that create a buzz at night. We stayed at the Senja Bay Resort, a relaxing resort in the best location on coral bay. There are a range of different room types from beach huts (approx 170RM) to suites on upper levels overlooking the water. There is a nice café area in the resort that offers free breakfast every morning which consists of eggs, rice dishes, fresh fruit, pancakes and tea and coffee. The other nice resorts on this island are the Ombark (which is higher priced), Shari La (which is also higher priced) and other cheaper and more budget options such as the butterfly chalets unique in that you can only book when you get to the island (a good option for those not fussy with accommodation and looking to take a risk on there being availability.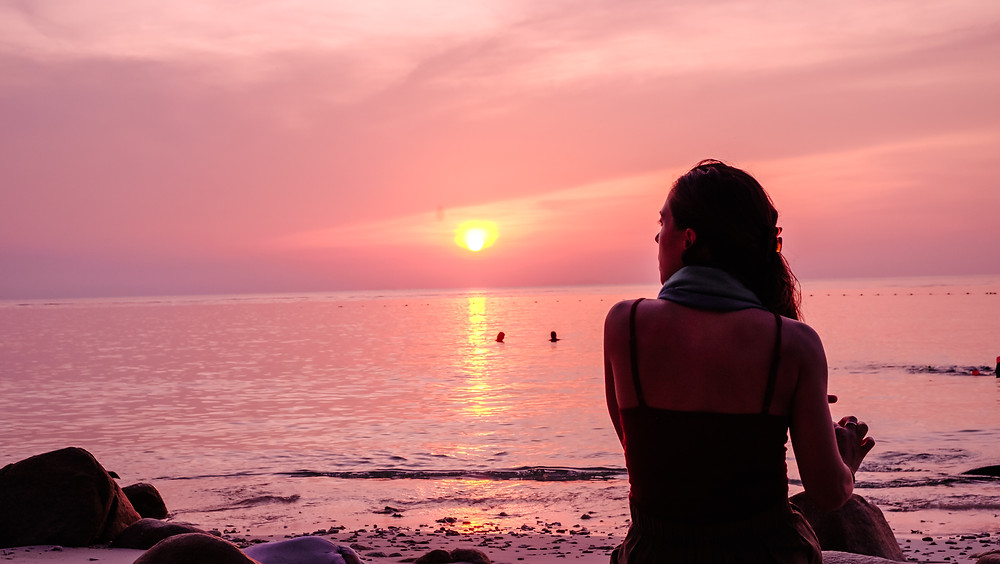 Long Beach – This side of the island is always buzzing. There are a lot more bars and cafes that offer a party atmosphere for all the backpackers and locals staying here. There are fire shows every night at 10pm, alcohol and dancing. There is also a big diving crowd here with many different diving companies offering courses and tours.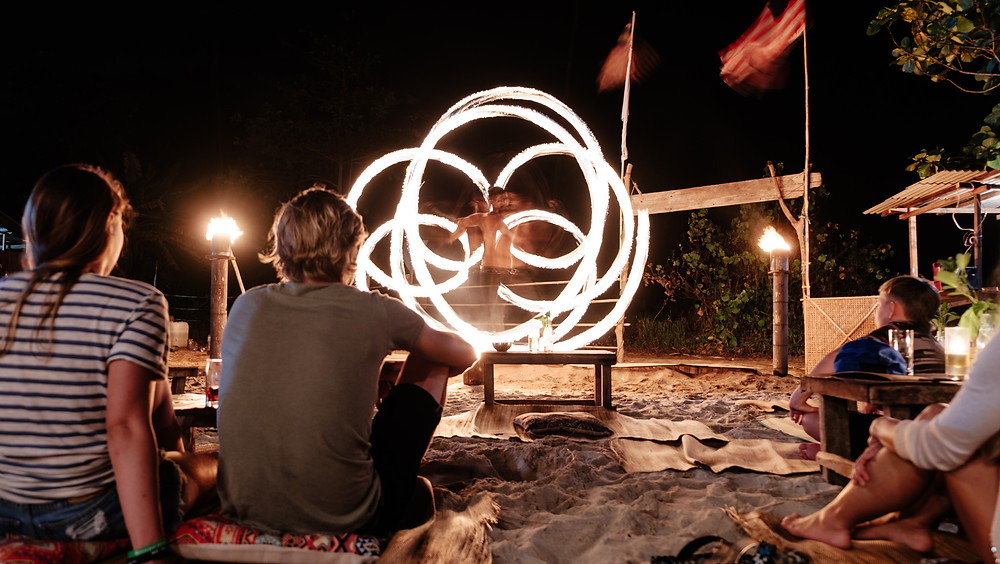 Mira Beach – There are 2 'luxurious' resorts located here at Mira beach that we highly recommend. We didn't stay here but we did visit them one day which made us wish we had chosen this hidden gem. The Keranji resort offers bungalow huts overlooking the water and a nice café that serves up really nice food (so we have been told by a local). The Crocodile Resort also looked like a nice place to stay and offers bungalow huts a little more in the jungle that still overlook the water. There is also a nice café located in the resort. Both of the resorts are in walking distance to Coral Bay and Mira Beach, 2 of the nicest beaches on the island (in our opinion). However, to get to Coral bay you need to walk along a path through the jungle that takes about 20minutes or take a local water taxi.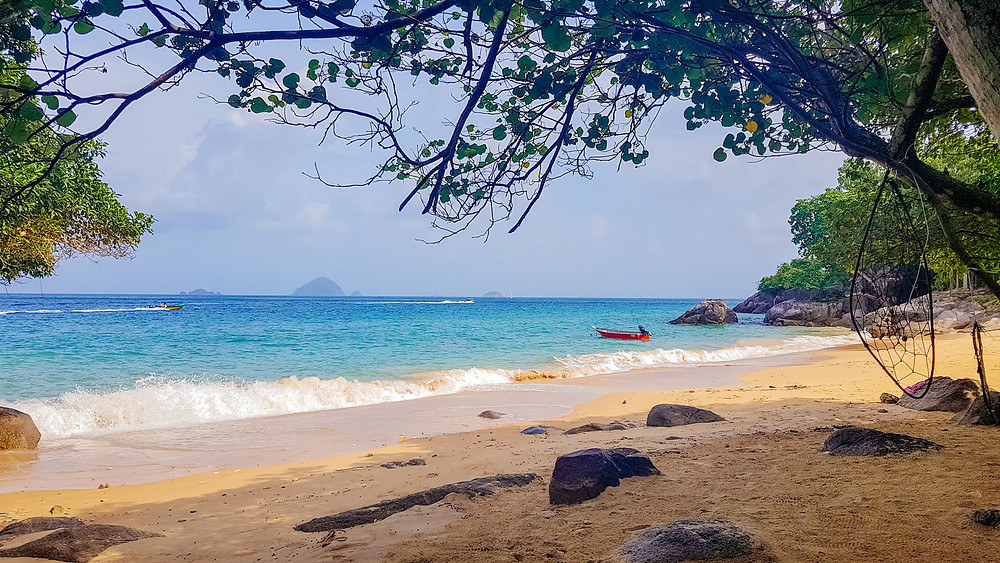 What to do on Perhentian Kecil island?
Swim, relax, swim, relax…
Snorkelling tours (half day 30RM or full day 40RM)
Snorkel on your own at any of the surrounding beaches
Rent a kayak (10-15RM/hour) and make your way to romantic beach (approx 60mins return)
Walk to Long Beach along a path across the island (approx 10-15minutes)
Walk to Mira Beach along a path along the island (approx. 20-25min)
Watch a free movie every night at 730pm at the Ombark resort and indulge in popcorn and drinks
Try a yoga class at Spice Divers or Bubu resort on Long beach
Treat yourself to a massage at Bubu Villa at Long beach, in a nice little hut on the beach (90RM/60mins)
Watch a fire show at 10pm and enjoy a drink at Juja Bar
Scooba dive (this will most likely rank #1 for many people 🙂 )
Where to eat on Perhentian Kecil island?
Don't expect any amazing food on the island or think you are going to experience a great Malaysian meal. We are no foodies but we thought the food was quite average, which you would expect for a remote island. However, our favourite spots to eat were:
Fatima Chalet – Enjoy a freshly made roti canai for only 4RM
Senja Bay Resort – Enjoy a freshly made milkshake (banana was our favourite) or a BBQ on the beach in the evening
Ombark Resort – Enjoy a simple meal like a vegetarian fried rice, you can't go wrong here.
Bubu Villa – Enjoy their Nasi Goreng or pad thai (It may seem pricey at first but the portion is bigger than you will get on the island!)
Kernaji Café – We were recommended to try this by a local but we never got the chance, so if you do, it might be well worth it.
How long should I stay on Perhentian Kecil Island?
We suggest 3-4 nights would be enough. This obviously depends on what type of holiday you would like and how long you have. If you are planning only a short trip then 3 nights would be plenty of time to get a feel for the island and relax, and if you have a longer trip planned then 4 nights would be a good amount of time. We spent 4 nights here and we thought that was plenty of time.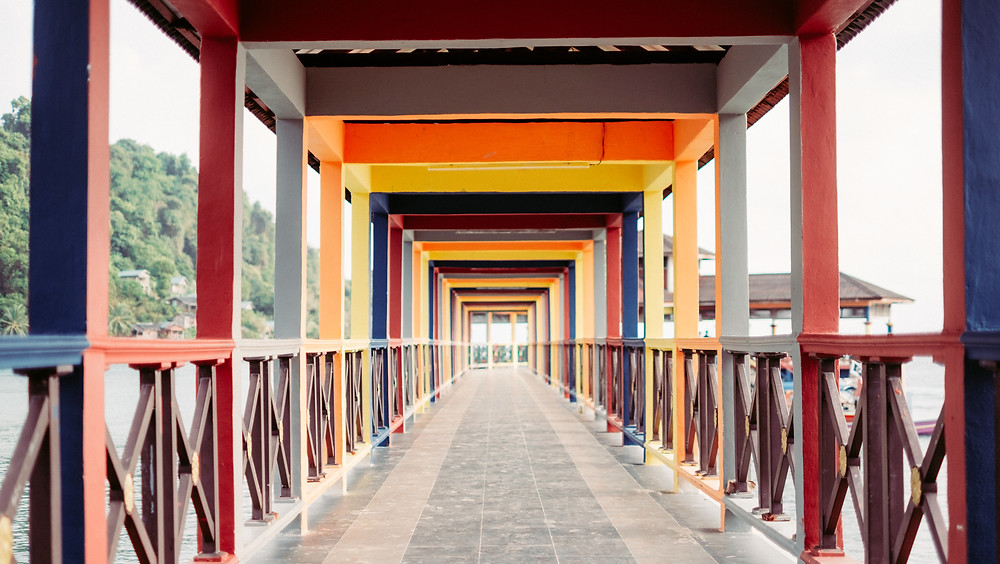 Some extra tips
If you get a late flight into Kota Bharu, stay the night in Kota Bharu in a home stay. We booked one through Booking with a host named Nick and thought this was a good experience. It was nice to meet a local from a small Malaysian city. He picked us up from the airport and took us to get some water from the local 7/11 and then dropped us off at the jetty the next morning for the same price as the taxi costs (70RM).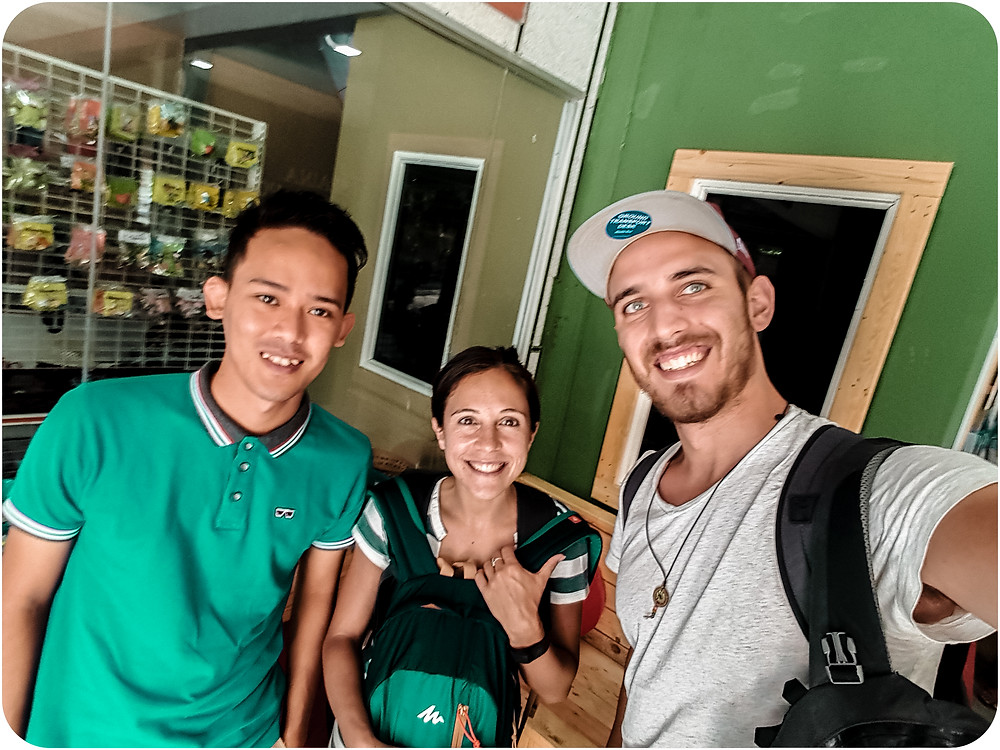 Pack some fruit and healthy snacks with you if you get the chance because there isn't too many healthy options on the island.
Pack essentials such as sunscreen, insect repellent, deodorants, tooth paste etc. because it's more expensive on the Perhentian Islands.
#thingstodoonPerhentianislands #GuidetoPerhentianislands #Perhentianislands #PerhentianKecil #Howtogettoperhentiankecil #perhentiankecil #kualabesut #kotabharu #Senjabayresortperhentianisland